Review of Big Mike's Shaved Ice in the Highlands of Louisville
When we heard about Big Mike's Shaved Ice and found out it was being run by a 17 year old high school student we knew we wanted to check it out and support a young entrepreneur. Mike, a senior at DeSales High School, is selling authentic shaved ice in the heart of the Highlands. He is located in the parking lot of Dairy Mart, 1351 Bardstown Road.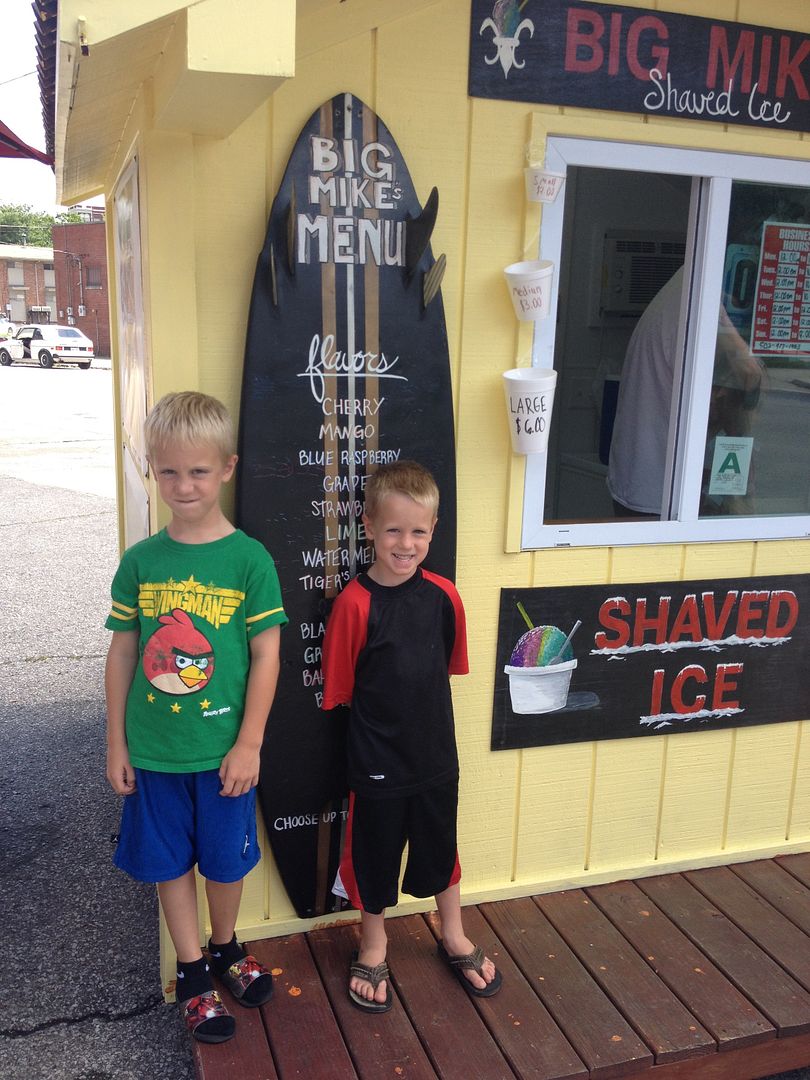 Big Mike's Shaved Ice has a variety of flavors including: blue raspberry, strawberry, watermelon, cherry, mango, and grape. He also has a few specials such as Bahama mama and Tiger's Blood. You can choose up to 3 flavors to add to your shaved ice for any combination of your imagination. Both of my boys tried blue raspberry and loved them. My husband opted for Tiger's blood while I went for the Pina colada inspired Bahama Mama and we were both happy with our choices. We decided on the medium size which was the right amount for my 7 year old but too much for the 4 year old. A picnic table is set up next to his stand with an umbrella so we were able to eat our treat in the shade which was nice. A size small is $2, a medium is $3, and a large is $6. Hours of operation: Monday-Thursday: Noon-10 p.m. Friday-Saturday: Noon-Midnight and Sunday: Noon-9 p.m.
This was a great treat on a hot day and we will be back to try some more flavors! For more information, check out his Facebook page!
By Guest Contributor: Kelly