Review of Shady Lane Farms Pumpkin Patch in Shepherdsville, KY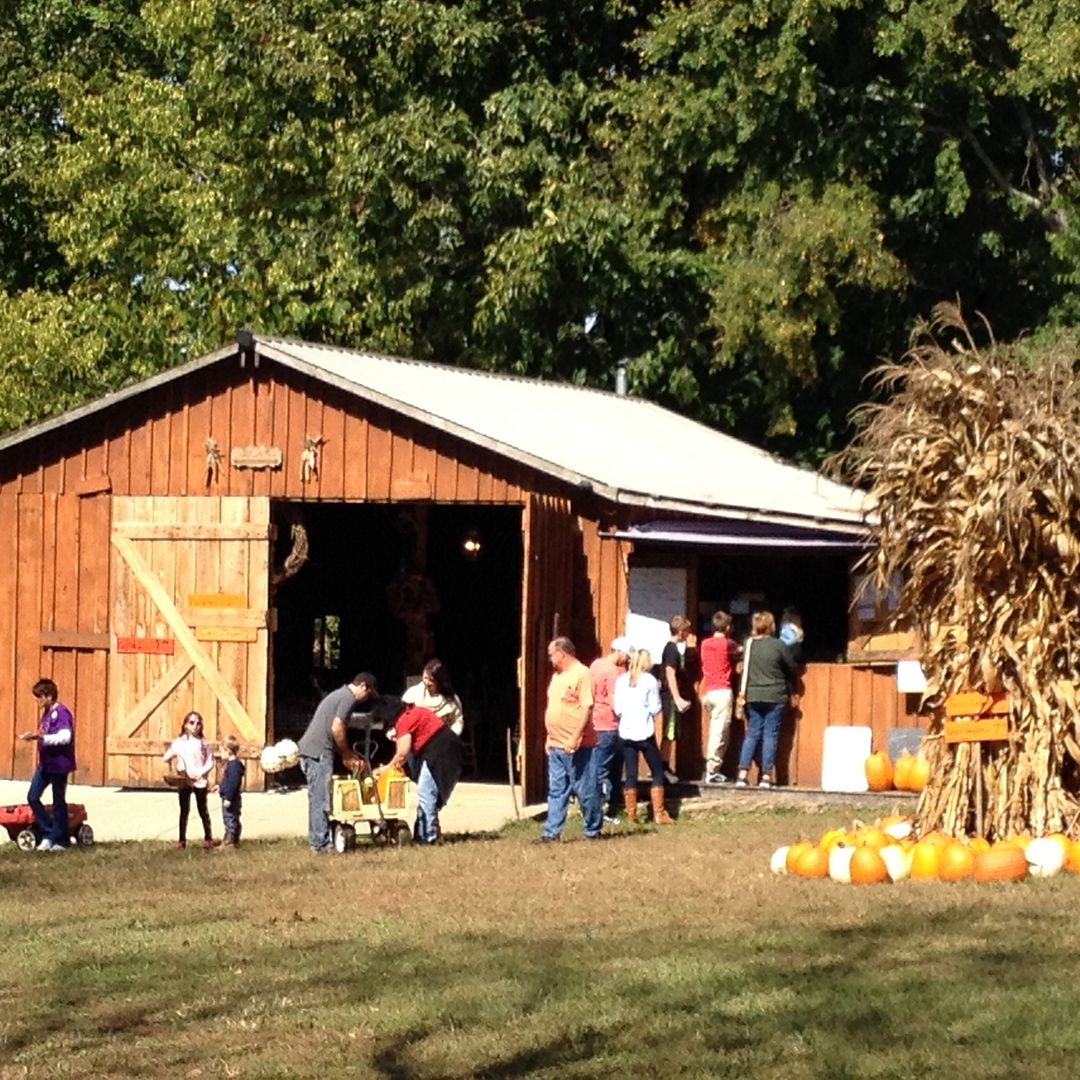 My family and I took a drive to Bullitt County to visit Shady Lane Farms Pumpkin Patch for our annual pumpkin picking trip. Shady Lanes is a smaller farm located off of Highway 44 in Shepherdsville. There are large orange signs off of Highway 44 directing you to turn with smaller signs pointing you to the driveway as you go down C.E. Smith Road.
Once we parked, we immediately went and purchased tickets for the hayride out to the pumpkin patch, as well as tickets to the corn maze ($1 per ticket per person per attraction). We then hopped on the waiting trailer and took a short ride through a wooded area, through a barn, and past a cow pasture next to the corn maze. After being dropped off, we decided to choose a pumpkin before going inside the maze. There were pumpkins sitting next to where we were dropped off to choose from or you could wander into the patch to search for more. The patch was grown up with pumpkins, some fully grown and others still growing, so we had to be careful not to step on the new ones. After looking around my boys decided to get greens ones so they could turn them into creepers. They then headed into the maze. It took them about 10-15 minutes to make it out.
When we returned to the gathering area at the front of the farm, we paid for our pumpkins ($6 each) and decided to get a snack. They had multiple offerings and we decided on brownies, ghost shaped rice krispie treats, and some soft drinks. They also have chili, nachos, hot dogs, and more to choose from. You could even buy apples, relish, preserves, eggs, and grass fed Angus beef. Shady Lane also offers gourds, Indian corn, straw bales, and mini pumpkins. We ate our snacks at a table under the trees but they also have a covered area with tables to eat at.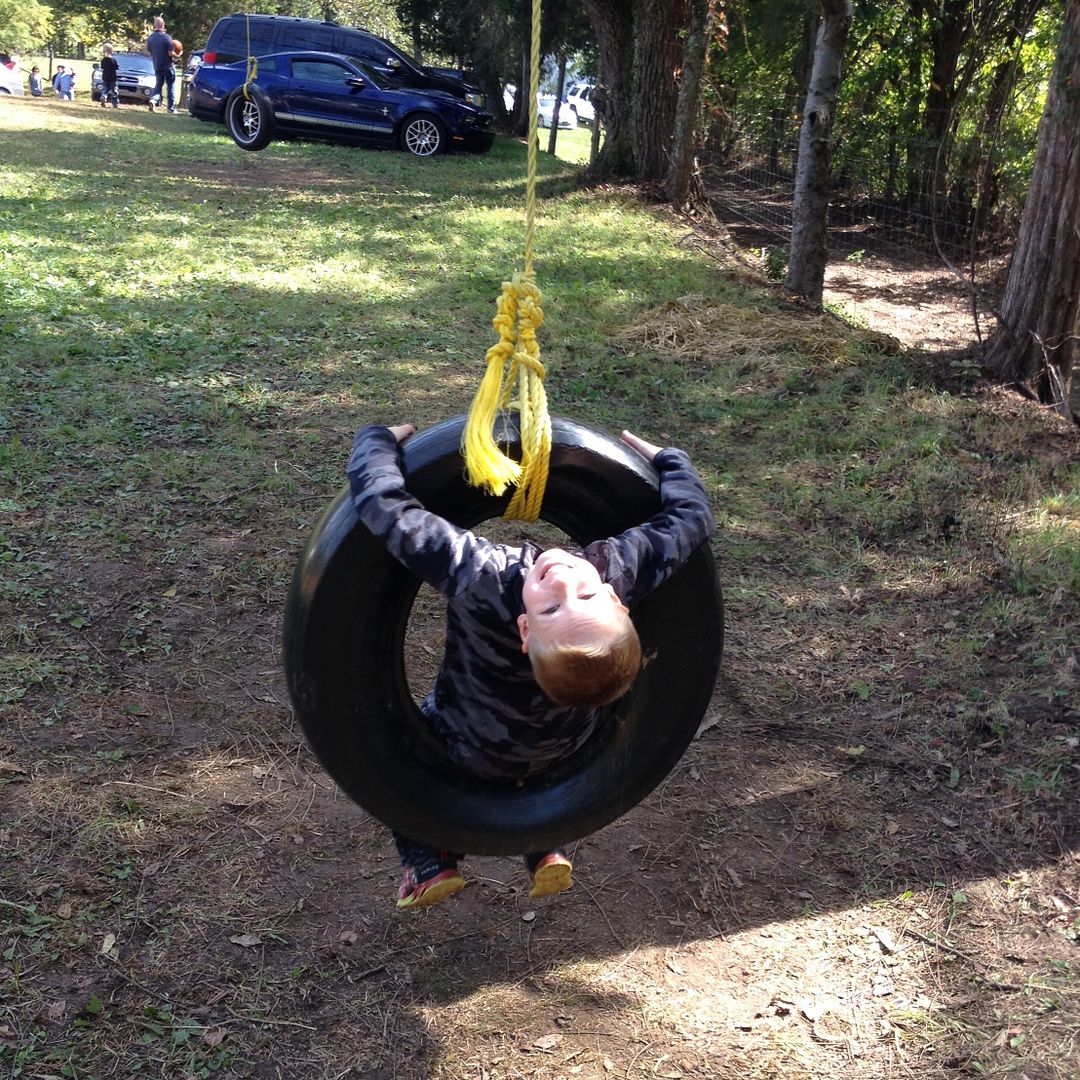 After devouring our food, the boys took a turn swinging on the tire swings, climbing on the hay bales, playing on the seesaw, and checking out the chickens. Shady Lanes also had goats you could feed (.25 for the food) but we forgot and missed this opportunity.
We had a great time enjoying Shady Lane Farms and appreciated the fact that it wasn't really big and not really crowded. Shady Lanes is open on Saturdays and Sundays from 11am-6pm. It is located at 340 C.E. Smith Road in Shepherdsville. Make sure to bring cash or check as debit and credit cards are not accepted.

By Guest Contributor: Kelly