Review of Cliffside Playground and Sprayground at Broad Run Park (The Parklands of Floyds Fork) in Louisville, KY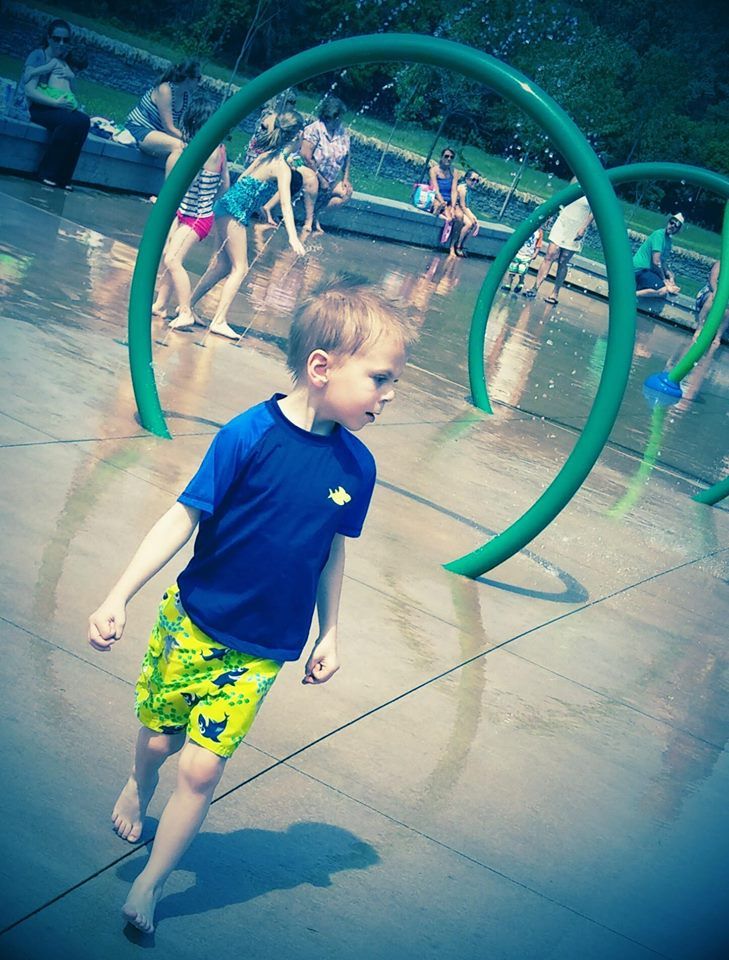 Broad Run Park is the newest and last of the parks opening in the vast and beautiful parks system that is The Parklands of Floyds Fork. Along with another beautiful park to explore, hiking trails, and playground and picnic facilities, there is also a very large, fantastic splash park for kids and families to enjoy. My kids and I visited right after it opened and the water was turned on for summer. We thoroughly enjoyed the brand new Cliffside Playground and Sprayground!
It is a large space (actually 1/3 larger than the Marshall Playground and Sprayground at Beckley Creek) with several water sprayers that come from both the ground and from tall water spouts. There are water cannons, elevated water sprayers, large buckets, geysers, water tunnels, and shaded areas near the splash area. The part I loved the most (as did my 4 year old) was the smaller play area built into the ground. It is really built with little ones in mind with many water ways, apparatuses to stop water flow and then make it go again, spinning water wheels and more.
There is also a very nice playground area with large structures to climb on, swings, adaptable swings, and a covered area in the shade for younger ones which I really appreciated. The playground is divided into sections: Toddler recommended for ages 2 to 5 and a big kids section recommended for ages 6 to 12.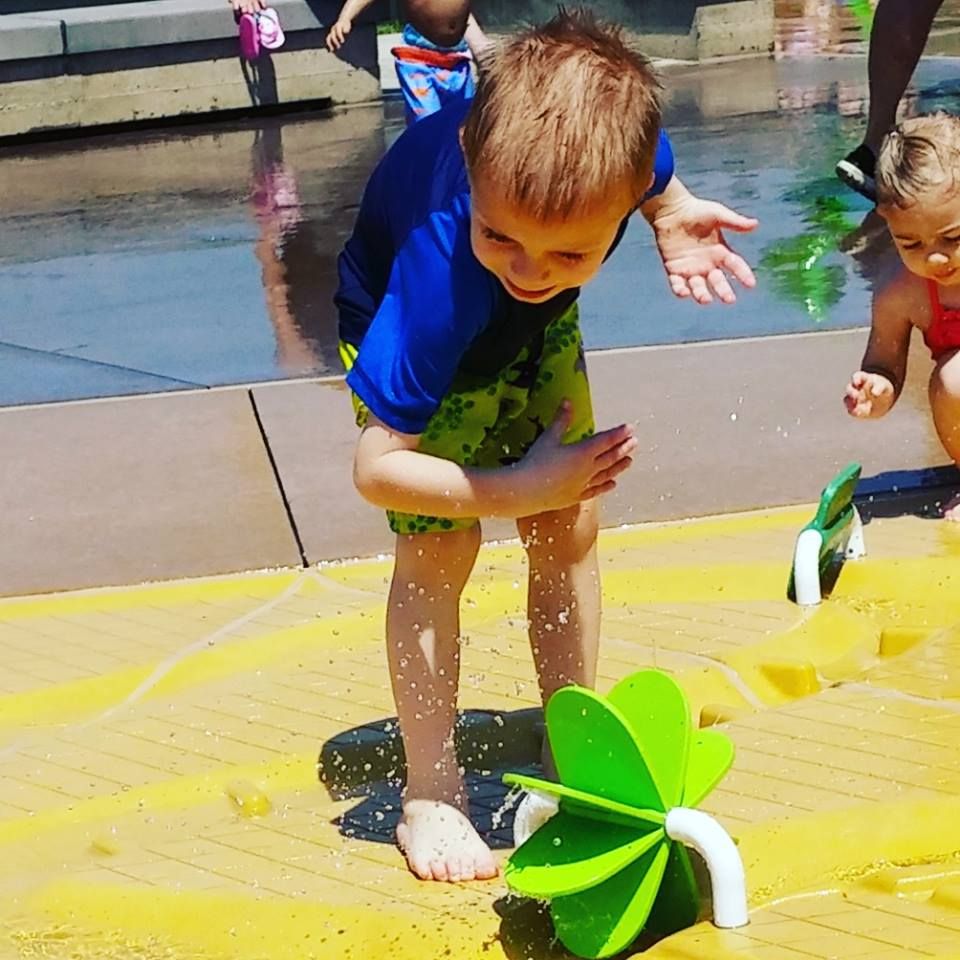 There are many events happening all summer at Broad Run Park, as well as the other parks of the Parklands. Here is a full list of all of the events. Be sure to check out all of the parks because the opportunity for family fun is endless!
Beckley Creek Park
Broad Run Park
Pope Lick Park
The Strand
Turkey Run Park
Broad Run Park features the slash park, playground, two large covered pavilions for picnicking, and miles and miles of trails for exploration. It's located at 10700 Broad Run Parkway (physical address, better use 10899 Bardstown Road, Louisville, KY 40291 if you want to find it via GPS!). Get out and find an adventure this summer!

By guest contributor: Erin