Review of 502 Café in Louisville, KY

Long before the 502 Café had a brick and mortar location at University of Louisville's campus it was my family's favorite food truck. "The Barbecue Man" as we affectionately referred to him had a food truck of the same name that would frequent The Flea Off Market. The first time we stopped by he was parked out in front of the Clifton Food Mart. The smell of the smoke coming off the smoker was too much to pass up.
We got pulled pork sandwiches and truffle oil mac and cheese for the kids and brisket sandwiches with bourbon bacon jam for the adults. We were hooked. I mean come on, bourbon bacon jam. Over the years we tried ribs, A.B.T.s, smoked corn on the cob, and just about anything else you can think of on a smoker.
Then "The Barbecue Man," otherwise known as Chris Williams, partnered with Anthony Happel to open a physical location, which opened June 6. It's located on 4th Street next to Gray's Bookstore in the same space as the pizza place where I used to hang out in college. Le sigh.
The menu has many of the staples we came to love from the food truck such as the A.B.T.s and the brisket sandwich with bourbon bacon jam. But there are new menu items like Totchos- nachos made with tater tots- The Louisville Lip – a massive sandwich piled high with smoked meats named for Muhammad Ali- and the barbecue Hot Brown.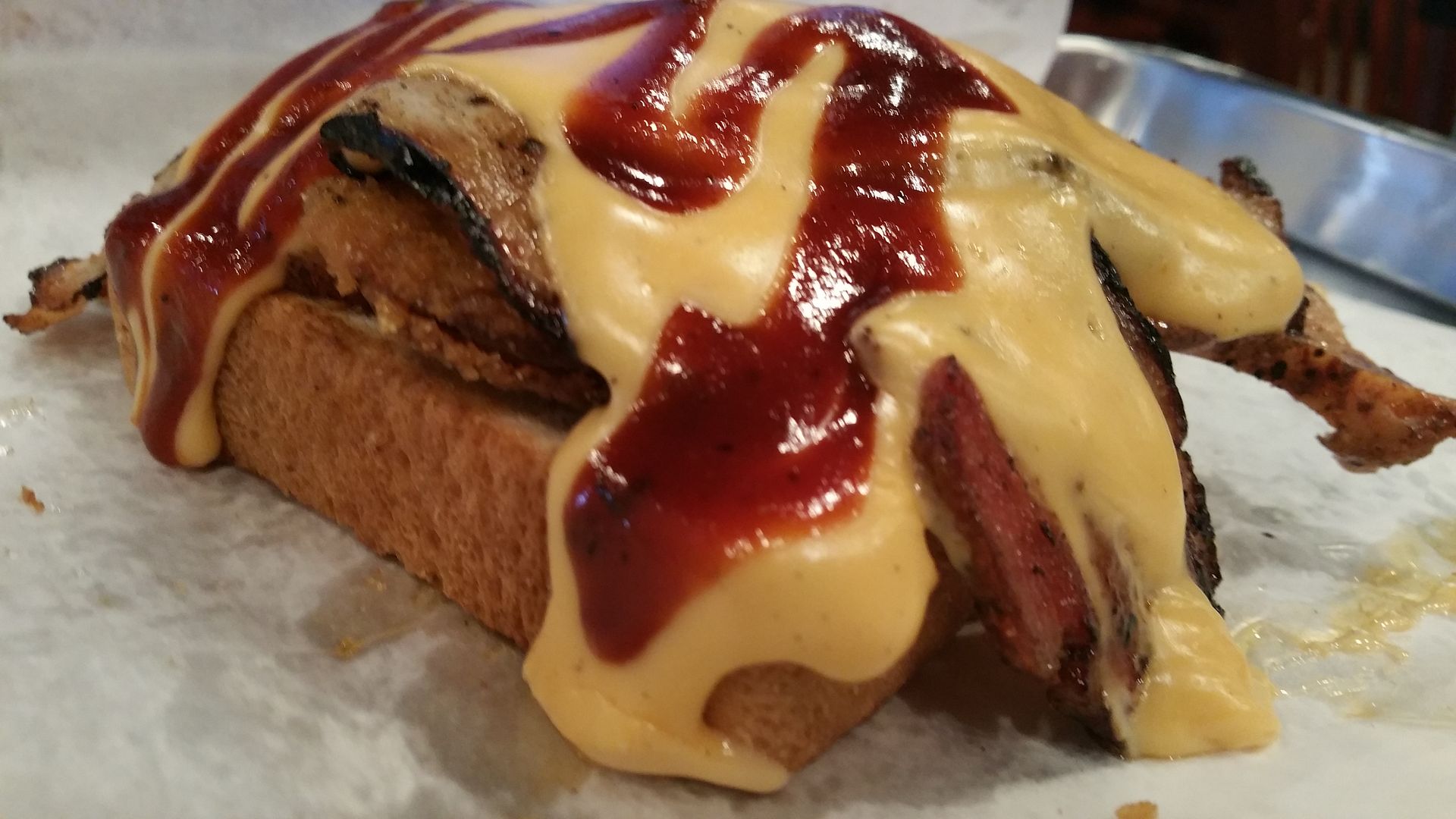 I tried the barbecue Hot Brown and it was phenomenal. On top of a base of Texas Toast resides smoked turkey, fried green tomatoes, smoked pork belly, house-made beer cheese, and house-made barbecue sauce. There's nothing about this barbecue version of a Louisville standard to complain about. The combination was perfectly executed.
My husband had a plate of all the smoked meats so he could try it all, and he loved all of it. My youngest got a pulled pork sandwich and my oldest got chicken tenders, which were hand breaded. We shared a basket of Totchoes, which lasted less than 90 seconds. The kids happily ate their food without complaining, which is a ringing endorsement for most kids.
Though this location for the 502 Café is mostly geared toward the college crowd, it would be a great place to stop by for dinner after a game or after a visit to The Speed Art Museum.


By Guest Contributor: Maggie