Review of Wendell Moore Park and Aquatic Center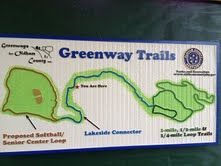 Wendell Moore Park
is a great park off Highway 393 in La Grange. It is 107 acres of walking trails, picnic shelters, playgrounds, a lake for fishing from bank or dock, softball fields, tennis courts, a basketball court, and restrooms. It has nice, wide open areas with trees to climb, rocks to jump on, and nature to observe. It also shares a parking lot with the John Black Community and Aquatic Center. Wendell Moore is still a work in progress with more trails to be built, but when it is finished, it will be home to approximately 3.25 miles of multi-use trails. The trails are very stroller, child, and dog friendly.
Please note, this is an older post and some of the details may have since changed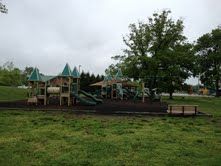 I enjoyed taking my kids and my dog to the park on a Saturday afternoon. They had a great time on the playground, walking trails, trees, and investigating around the lake. We sat at one of the shelters with our picnic lunch, and appreciated the clean, unlocked restrooms and water fountains. The entire park felt very safe and clean. Across the parking lot, the Aquatic Center was gearing up to open, but unfortunately, it wasn't open yet with our visit. The pools (and awesome water slide!) are open from Memorial Day weekend, May 25, 2013 and will be open through September 7, 2013.
I highly recommend you visit the park and Aquatic Center this summer! Here is some helpful information for the John Black Community and Aquatic Center:
$5 for ages 13 to 59
$4 ages 3-12
$3 60+
ages 0-2 free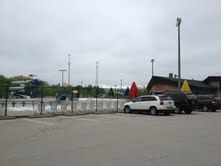 Pool passes available ($25 fee for non-Oldham County residents)
Must be 13 years or older to enter alone.
Must be 42″ tall with swimming skills to go down the water slide.
Any children 3 and under must wear swim diapers under their swimsuits.
Swim lessons, birthday parties, swim team, and water exercise available.
By guest contributor: Caryn