Review of Nordstrom Rack in Louisville, KY
Nordstrom Rack
is now in
Louisville!!!! This is some exciting news for the city. It was announced
several months ago that the Shelbville Road Plaza would be getting the
off-price division of Nordstrom and it is finally here. Before this month you
would have had to travel to Cincinnati or Indianapolis to get the amazing
50%-70% off deals.
I
am someone who vary rarely buys anything if it is not on sale, so this store is
right up my alley. When you walk in the first thing you see is accessories. I
went straight for the sparkly Kate Spade clutch expecting to see a $200+ price
tag. I was pleasantly surprised to see it was marked down to $50. Too bad I did
not need it. Then I looked up and saw the crowd. With
this being the pre-opening party I was not expecting there to be as many
people. My shopping partner and I had to fight the crowd to get anywhere. I am
pretty sure it would have given Black Friday a run for its money on a number of
people looking for a deal.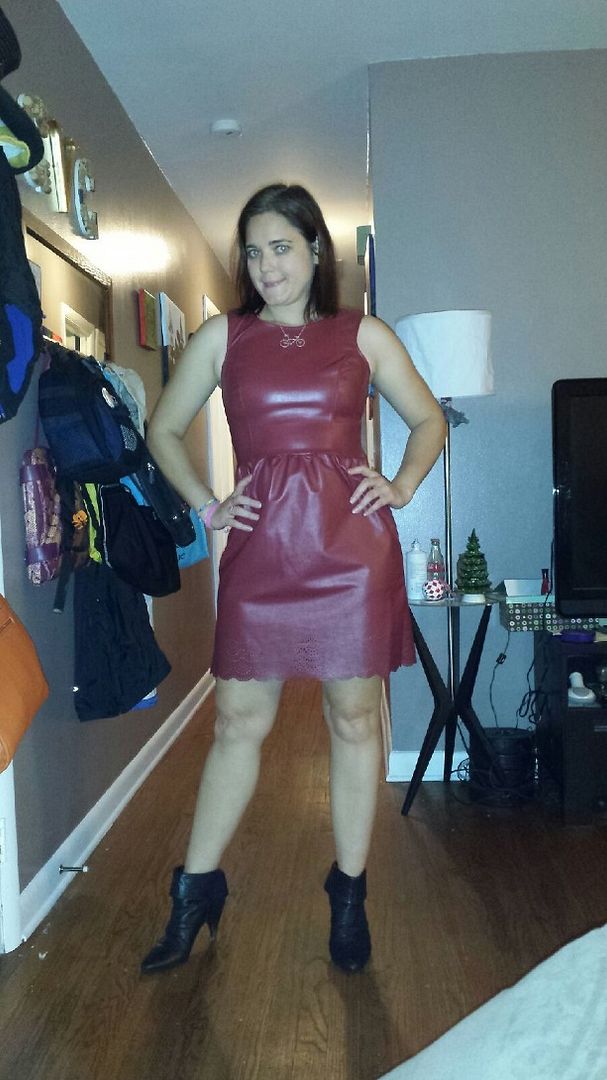 My
true mission for the adventure (besides scoping it out for all you budget
friendly fashionistas) was a dress for my cousin's upcoming wedding. Could I
get a super cute dress for under $40 at a name band store? The answer: yes. I
headed first to the clearance section and found a few to try on. Next I ventured to what
I am calling the more trendy area of dresses and found a few more. To the
dressing room I go. As I approach the dressing room I see the line. WOW was my
first thought but after getting in line I noticed it was moving rather fast and
efficiently. They did not have a max number of items you could bring into the
room with you and there were very helpful staff to assist. They had plenty of hooks to
hang your items and some cute signs to guide you. It was fun to see how they have fun with a plain
old dressing room.
Once
I had found the dress I was going to buy and it was only $30 I figured shoes
might fit into the budget. Sadly I have nothing to report on the shoe
selection. It was so busy that I could not even think about trying any on. I
will say they had plenty of styles and sizes at all different price points. I
did get a chance to check out the kids section and found a super cute (fake)
leather jacket for my nephew at a good price, one Christmas present down. The
section is not big but it is nice. Lots of the clothes looked well-made and
durable.
Check
out was next for me, yet another daunting line. As I was about to get in the
line I was informed that anyone with a bright green shirt and a Nordstrom
lanyard could check you out if you were paying with a card. They have mobile
check out stations set up throughout the store that can really help save on
time.
One
other thing I really like is that you can sign up for their Nordstrom Debit
card. I like this because it's connected to your checking account and you still
get all the perks and points of having their credit card. I always pay with my
debit card so this was a nice add on for me.
Over
all I would give
Nordstrom Rack
a thumbs up. I got a few things at are what I felt
were good prices and the staff was very helpful and friendly. The store was
laid out well with signage, wide aisles, and the mobile check out. I am eager to
go back when it is not as crazy to hit up the racks that I missed.
By guest contributor: Christine