#LoveLouFamFun Fall Photo Scavenger Hunt
We LOVE Louisville and we LOVE taking photos! Let's combine those two things for a fun scavenger hunt all over the Louisville area. You can tackle the list in a day, weekend, or you can spread it over over several weeks – it's up to you and your family. And, there are prizes – who doesn't love prizes?!?!?!
__________________________________________________________
#LoveLouFamFun Prizes:
Each family that submits their #LoveLouFamFun photos according to the instructions will receive a prize pack. The prize packs will vary and include multiple items – consider it a SURPRISE GRAB BAG of FUN!
Prize packs will include some of the following:

The GRAND Prize will go to one lucky winner!
This lucky winner will receive a prize pack PLUS a basket of games, toys, and a gift certificate to use at Brilliant Sky Toys & Books valued at over $250!!
__________________________________________________________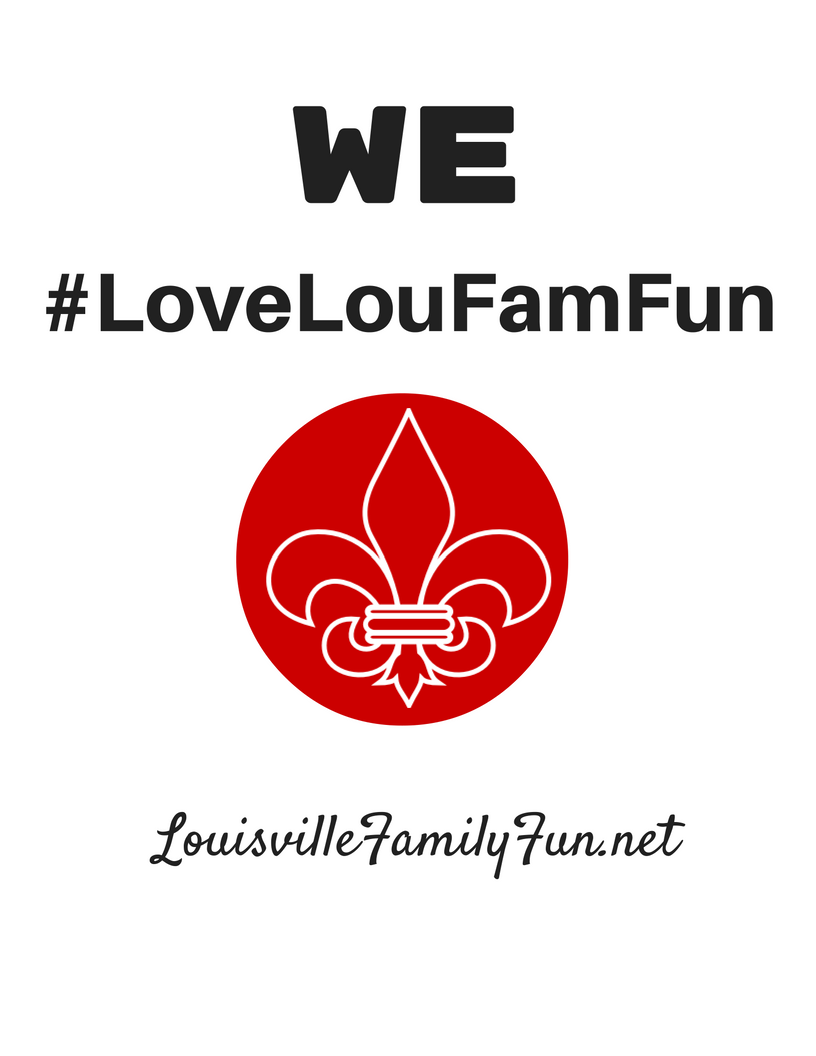 How to #LoveLouFamFun:
Follow the instructions!!!
1) Complete at least 10 of the photo tasks to receive a prize pack. Complete at least 15 of the photo tasks to be entered to win the grand prize.
2) Your photos must include the #LoveLouFamFun sign – click here to download.
3) At least one person in a photo with what you are trying to find or do.
4) Submit your photos all at once to info@louisvillefamilyfun.net with subject "#LoveLouFamFun Entry." If the photos will not fit in one email, send them via a link to a shareable drive like Google Drive or Dropbox. Include your full name and mailing address in the email.
5) To qualify for a prize pack and entry to win the grand prize, photos must be received by end of the day October 31, 2016.
6) Posting your photos on social media is not required for the contest but if you do, please tag @LouFamFun on Twitter & Instagram and @LouisvilleFamilyFun on Facebook and use #LoveLouFamFun.
__________________________________________________________
#LoveLouFamFun Photo Tasks:
Figure out the clues, get your sign ready and go have fun!
Remember – At least one person has to be in each photo so if you figure out the clue, strike a pose!
Click here for a printable list of these tasks
Head to this "house" and pose for a close up by BANG! BANG! BANG! CRASH!
University of Louisville wants to treat you to a Women's Volleyball game. Take your #LoveLouFamFun sign to the October 16th 1pm game at the KFC Yum! Center vs. UNC and the first 300 #LoveLouFamFun'ers get in FREE (bring your flyer to the ticket window). It's their PINK OUT game. Can you get a photo of your sign with a spike?
Pose for story time with 12′ bronze Abe Lincoln.
Let's go downstairs and talk about shapes……….don't speed through this one!
It's big and yellow and not from Sesame Street but it does have to do with a bird…..a turkey!
Walk over water to discover something red………..but not red hots (those are yummy). All aboard for this family photo.
This bridge doesn't take you over water but instead to knowledge, imagination and free family fun – we bet former First Lady Laura Bush would agree!
Can you balance a pumpkin on your head? Head to one of these places
6,500 acres of woodlands……WOAH. Let's focus in on a small patch and show us "Nature Play" in action!
Let's see a photo of you trying to touch the tippy-top of the tallest building in Louisville that was finished in 1993 – from the ground, you silly. Get creative!
We venture to say this is the oldest spot in Kentuckiana – like 390 million years old. And, the view isn't too bad. Jump for joy on these beds.
You can't drive through this court, you'll have to walk. You won't mind – it's gorgeous. It shares a name with a London location but it's one of our very own National Historic places. Sit and take in the historic charm and fall colors.
Show your favorite downtown statue your #LoveLouFamFun sign, tell them a secret.
Think. Think really hard about this photo task. Are you thinking? Maybe if you pose with something famous for thinking…….like an official thinker…….THINK!
Stand tall as a giant wall – this is "Our City, Our Home"
A video game, on the floor, you use your feet and there's no charge……….you have to try this! What's the main idea? Well, it's quite the event!
You must be BRILLIANT! Show us your toy-testing skills and reach for the SKY
Is that a dragon viking ship or am I seeing things? If only we could ask Olmsted!
Show us who is playing at this 1928 landmark……look excited…..or disappointed….it depends, right?
No one likes an internet troll but everyone loves a Louisville troll! Show him some love!
Don't be a chicken – flap your wings and enjoy the river view with your new metal pals
Tanks, torpedoes, copters – salute Louisville veterans before you run off to play
Louisville exists because of this – overlook and pretend to drop the mic at the drop – you don't need a code to un-LOCK the secret to this one!
What a view north and even easier to see starting September 14th! Olmsted did it again – take in a hike or drive up high for a gorgeous fall family photo.
So many tasks, are you getting LOOPy???? Take a loop around the city on this famous path and hug a Louisville Loop sign – 100 miles of #LoveLouFamFun
More……………
*By submitting your photos, you are allowing us to share these images and your name online.
*Louisville Family Fun LLC is not responsible for misdirected entries.
*Prizes will be delivered to those who fully complete the tasks as directed and when submissions are verified, allow time for processing
*You must follow all of the rules to receive a prize pack and/or be entered to win the grand prize
*Need a hint? Tweet us at @LouFamFun of post on our Facebook page – we'll help you along!
PRIZE PARTNERS:
Thanks to these amazing businesses for contributing to #LoveLouFamFun. Be sure to patronize these establishments!