Review of Birthday Party at House of Boom in Louisville
We opted to have my daughter's "friend party" at House of Boom this past spring to celebrate her 13th birthday and we were very pleased with the party experience.
We chose a week night party to save a little bit of money; week day (Monday-Thursday) parties run $225-$500 depending on the number of jumpers in your party. Weekend parties Friday-Sunday run $275-$550. A birthday party package at House of Boom includes a one hour flight ticket for each jumper and exclusive use of a party room for 45 minutes after your jump time (you jump first, then have the party room for food, cake, presents, etc.). You will have your own party hostess assigned to your party who will help with set up and clean up of the room, included in the price is all paper goods, utensils, etc. and table covers, although guests can bring in their own if desired. You are also allowed to bring in any food, drink, and cake or desserts. The birthday person also received a free flight t-shirt.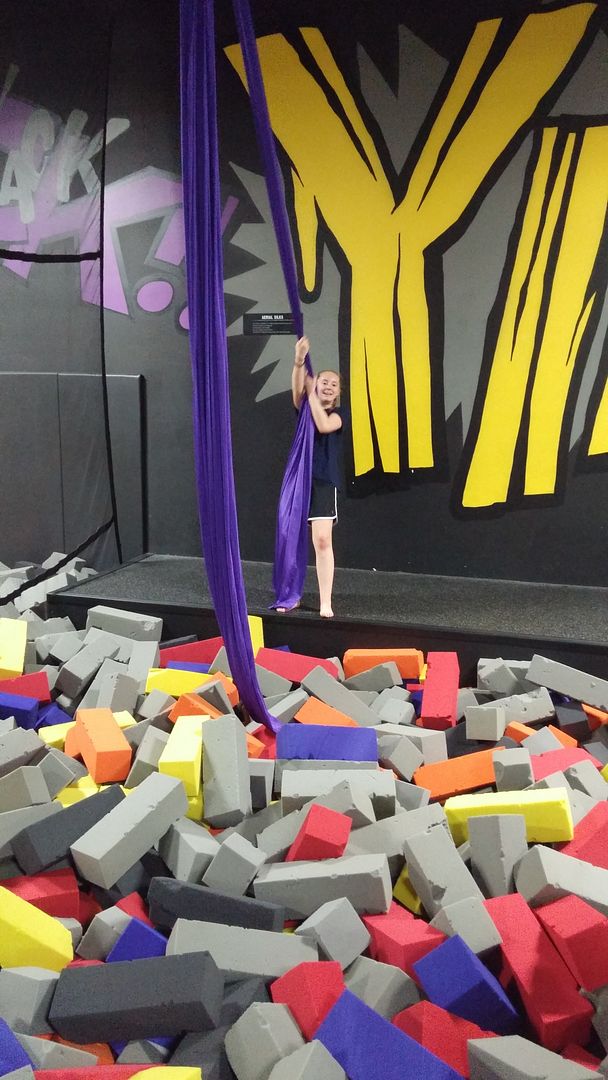 My daughter's party was on a Thursday evening starting around 5pm. Since she is in middle school, that time worked best for kids arriving from home and getting back home in time for homework and other family matters. I allowed her to invite 10 friends, so the party was the base price of $225 before taxes. They all arrived right on time and got their personal items stowed away and gifts dropped off in the party room. With their ages, I didn't mind parents leaving their kids there at the site. Anyone who had not filled out an online waiver form had to have one filled out by a parent before they could start jumping. The waiver form is required and there are no exceptions. They keep them on file so if you have kids who have been to HOB previously, staff will be able to search for their waiver through their account. Online waivers can be found here https://houseofboom.pfestore.com/waiver/WaiverInfo.aspx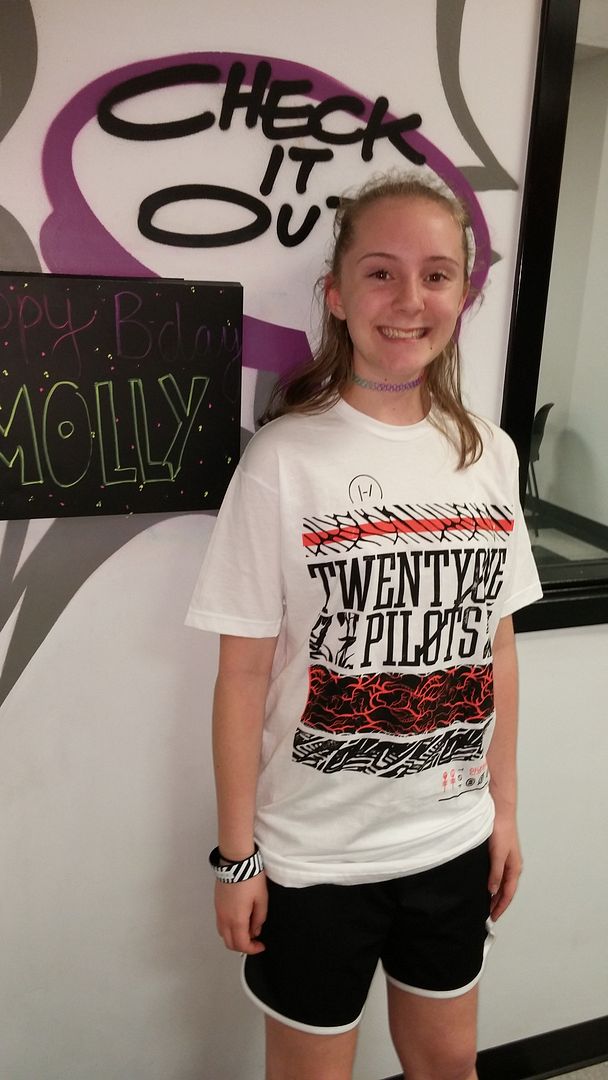 My daughter and her friends had a blast jumping and goofing off for an hour. Because it was an early evening on a Thursday, the place really wasn't that busy at all so they practically had it to themselves. After exhausting themselves, they headed to the party room to eat pizza, have some drinks and cake, and open presents. I had ordered Papa John's pizza online for them ahead of time through the mobile app and had it delivered directly to HOB, plus used one of their popular coupon codes!
My daughter made great memories at her 13th party with all of her closest friends, and we will definitely think about using HOB for a birthday party again. The party hostess was a great help and having to listen to and work with 11 tweens and teenagers (who can get pretty loud in that party room), she deserved an A+! I really loved watching the teens let loose and just be kids again; this age is so fun! I recommend booking a party on a weeknight if you can fit it into your schedule for a less crowded experience and to save a little bit in your pocket.
House of Boom is located at 100 Urton Lane, Louisville, KY 40223
502-509-3457
jump@houseofboom.us
http://www.houseofboom.us/Parties

By guest contributor: Erin