Review of Big Mike's Shaved Ice in the Highlands of Louisville, KY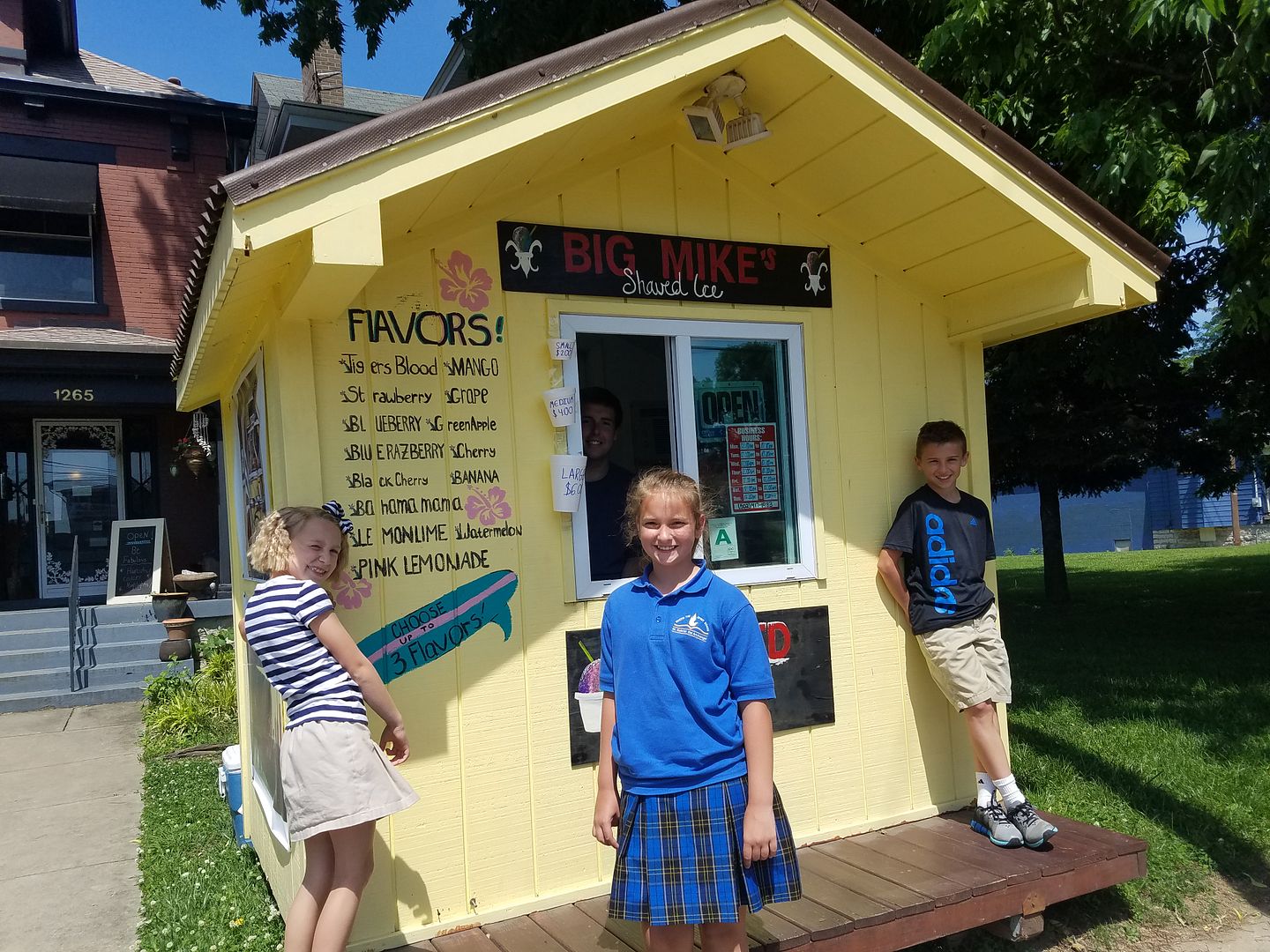 The temperature on the afternoon of the 15th was almost 90-degrees, and the kids and I were in hot pursuit of some instant cooling, after-school treat relief. Thankfully, right in the heart of the Highlands sits a very small, yellow "shed" of sorts – Big Mike's Shaved Ice.
We pulled into the adjacent parking lot of the hair salon in front of which Big Mike's is located. We were quickly intrigued by the cute little shaved ice stand and the few tables and chairs, which sit on the lawn just to the side. At the "window" to place our order, Big Mike himself was there, as the only employee, to serve us. Big Mike is a college student who only opens his Shaved Ice stand from May through to early August, when he then has to return back to school for the fall.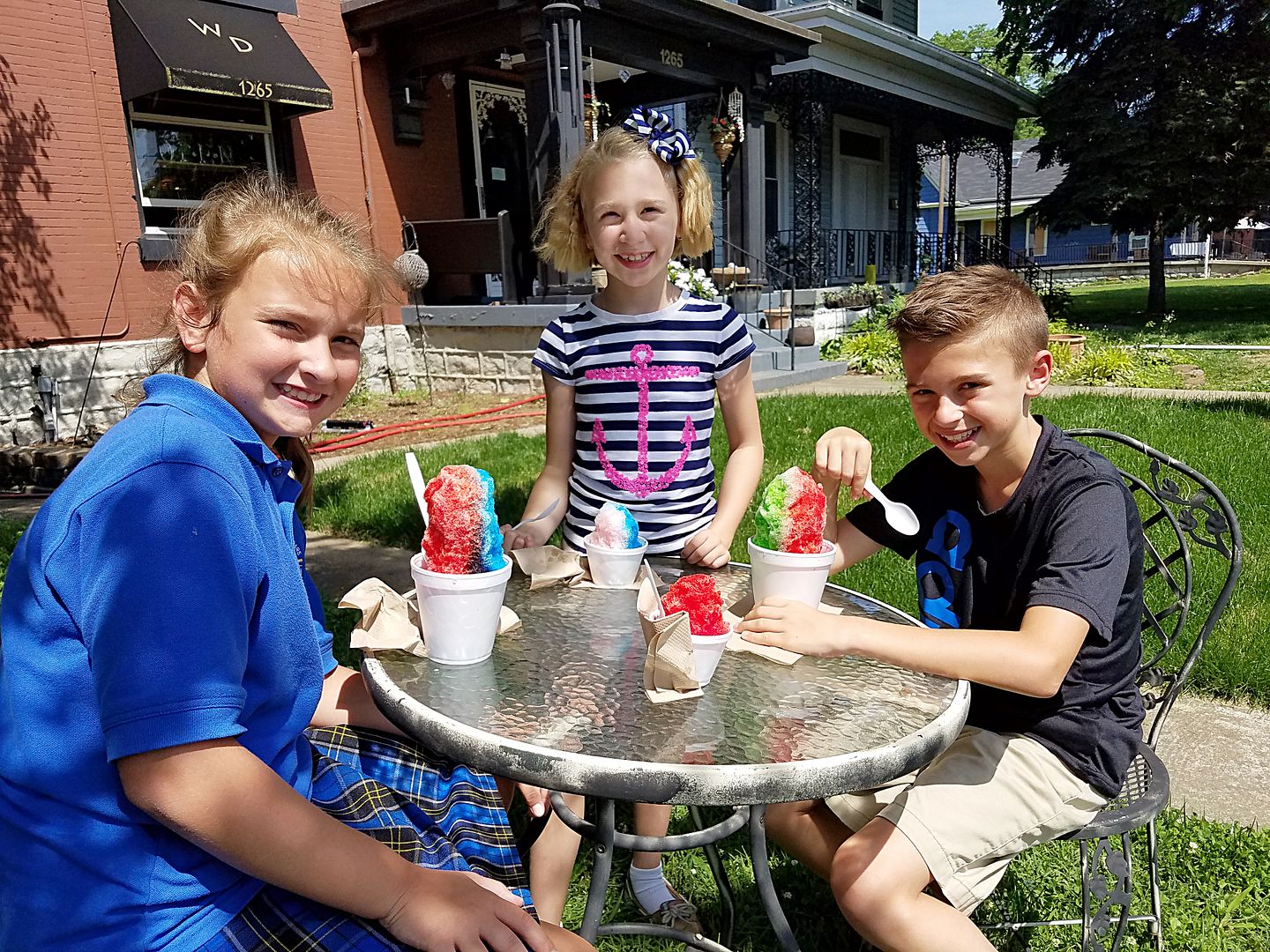 The flavor choices are amazing in it of themselves – Tigers Blood, Watermelon, Blue Raspberry, Bahama Mama, Mango – to name a few, but you are also able to combine up to three different flavors at a time. The kids each choose to get combinations, which made their cups extra fun looking, whereas I choose to go with just one, the most popular flavor per Big Mike, Tigers Blood (a combination flavoring of watermelon and coconut, which turned out to be fantastic). Big Mike works his magic inside the small stand, and we were handed, VERY LARGE, tasty treats! The flavors were outstanding, and the shaved ice is almost "soft" and fluffy in it's snowball state.
There are three sizes to choose from: Small $2, Medium $4, and Large $6. Don't let the size of the cups in the pictures fool you, the shaved ice ends up being about 3x the size of the cup!!! Big Mike accepts CASH ONLY.
All and all, this little gem in the Highlands is so worth the drive … or walk! Very refreshing, yummy treat for those warm, summer days.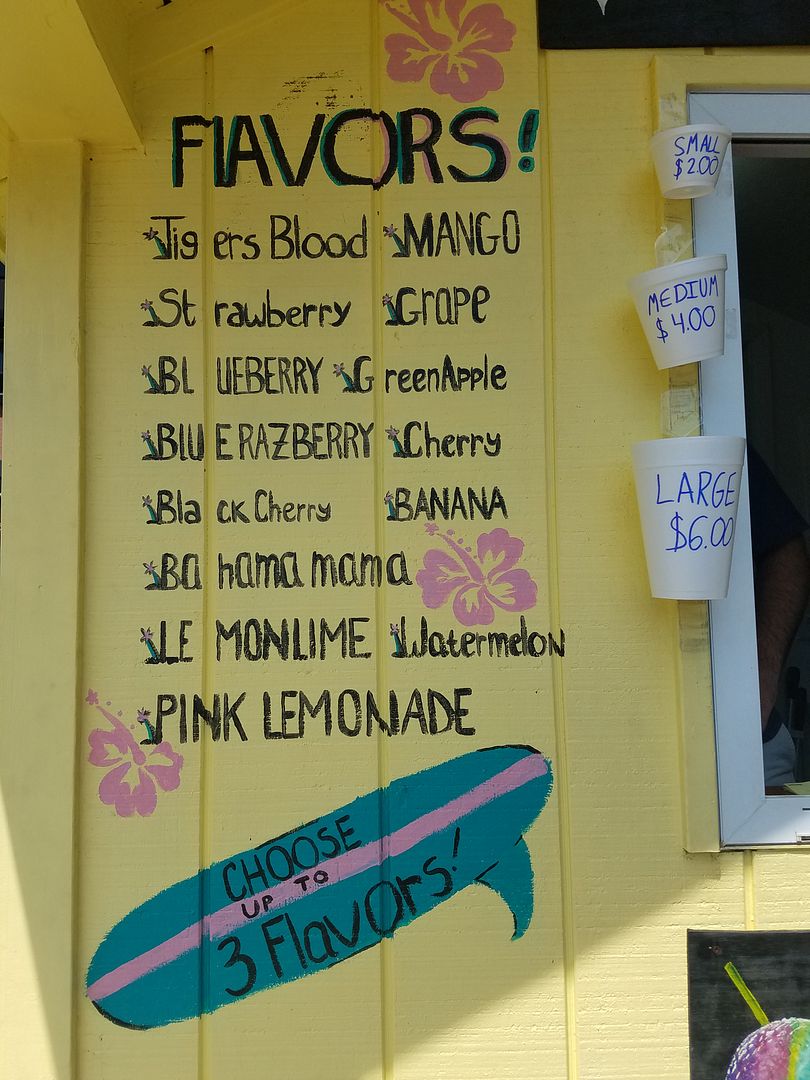 Big Mike's Shaved Ice
1265 Bardstown Rd (on the front lawn of William Dean's Salon, across the street from Raising Cane's)
Hours of Operation:
Monday -Thursday: Noon – 10pm
Friday & Saturday: Noon – Midnight
Sunday: Noon – 9pm
By Guest Contributor: Karen