Lake Barkley State Resort Park
Affordable Family Vacation from Louisville to Lake Barkely State Resort Park
Are you starting to think about your family's spring break trip or a little quick vacay this summer? My family and I ventured down to one of Kentucky State Park's about two years ago for a family getaway. After researching on their website and gathering visitor's guides from dozens of our great state park choices, we decided on Lake Barkley. We were really won over by what we learned about the Land Between the Lakes area, the affordability, and the easy drive from home.
Back when I booked this little getaway, I was able to receive a discount on lodging by working for the Louisville government. We stayed at the lodge at Lake Barkley State Resort Park for roughly $70-80 per night. We went in late July and roomed during the weekday time slots, when accommodations are frequently less expensive than their weekend counterparts. We left Louisville on a Sunday morning around 10:00am and arrived near Cadiz, Kentucky (the closest small town to the park) around 1:00pm. Lake Barkley is in the Central Time Zone, so they are one hour ahead of us. It is about 200 miles away and a three hour drive through Western Kentucky. We took 65 South towards Elizabethtown and followed signs for the Western Kentucky Parkway towards Owensboro and Paducah, Ky.
Lake Barkley State Resort Park is located at:
3500 State Park Rd.
Cadiz, KY 42211
Phone: (270) 924-1131
Toll Free: (800) 325-1708
Email: john.jordan@ky.gov
Park Manager: John Jordan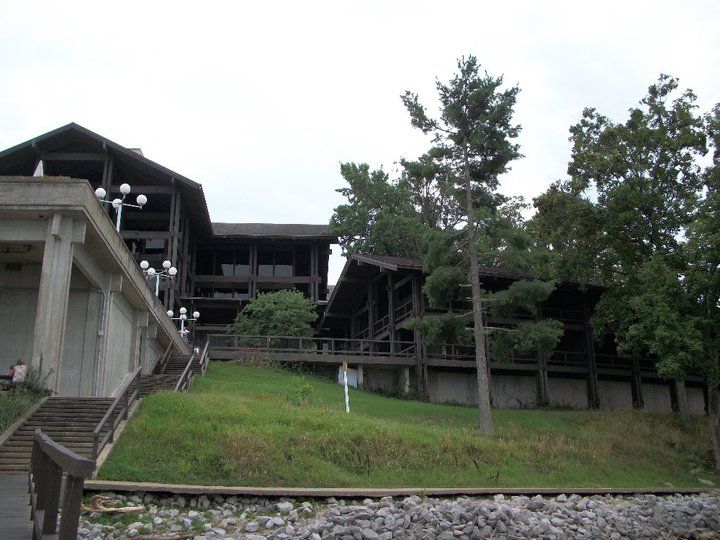 We stayed for four nights (Sunday-Thursday) in one of the lodge rooms that overlooked the lake. To save even more money, I packed breakfast, snack, and lunch items to eat from our lodge room. We had fruit, granola bars, nuts, bread, peanut butter and a variety of snack crackers and drinks to choose from. The room had a table and a balcony that looked out over the water, so it provided plenty of room to eat with convenience. We also used tables on the patio near the pool a few times to eat our own meals. The lodge restaurant did provide a breakfast buffet each morning, and we ate dinner once at the lodge restaurant. It was kind of pricey and I wasn't too keen on the selection. A nice reminder for now: the LouFamFun Pass has a kid's eat free with adult purchase perk on it for any Kentucky State Park restaurant! Obviously I did not own my valuable pass at the time we were there. Two times we drove into Cadiz and ate cheaply at a McDonald's and a Cracker Barrel. The one other evening of our stay we ate up in the Land Between the Lakes area where we spent the day sightseeing.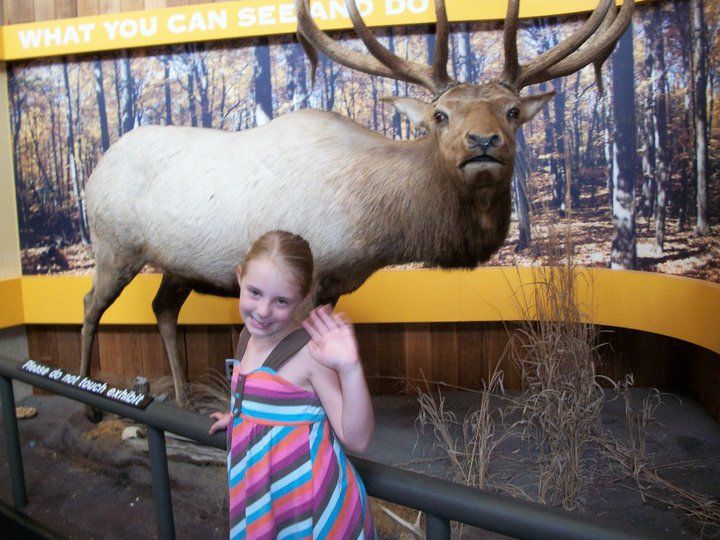 Here are the highlights of our stay:
• We visited the Golden Pond Planetarium and Observatory located within the Land Between the Lakes National Recreation Area. We saw a show about Galileo that was about $10.00 for a family of three (at the time.)
• Stopped in and walked around the Golden Pond Visitor's Center, which is where the Planetarium is. There are many tours and other activities which start from here; some are free and others have fees.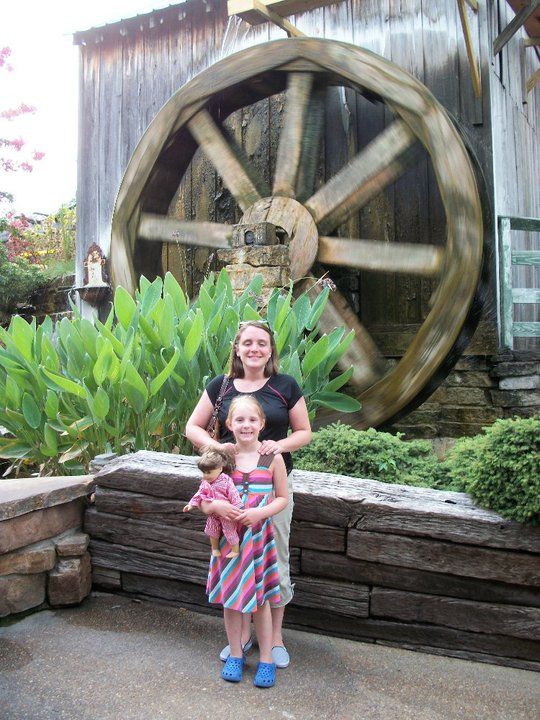 • Rented a pontoon boat for 4 hours and maneuvered up and down the lake for an afternoon (packing a picnic lunch to be enjoyed while basking in the sun on the water.) The boat rental cost about $75.00 + a gas fill-up after we brought the boat back. You do have to put down a liability payment, but that is reimbursed to you when you return the boat. We rented from the marina which was ½ mile from the lodge property. (270) 924-9954
• Had a wonderful evening meal + a delicious dessert at the well-known Patti's 1880's Settlement and walked the beautiful grounds of the restaurant (Discount available here)
• Played in the video and arcade room of the lodge. It contained lots of arcade games, air hockey and a ping pong table that was well used while we were there.
• Ate at the lodge restaurant, Windows on the Water, overlooking awesome panoramic views of Lake Barkley.
• Drove the beautiful, scenic, and secluded roads to Land Between the Lakes area.
• Stopped at Kenlake State Resort Park and walked out on the boat docks there and checked out the lodge
• Spent hours just hovered over the boat docks leading up to the lodge's waterfront
• Spent as many countless hours in the lodge's outdoor swimming pool

• Played tennis and used the exercise facilities as well as swam in the indoor pool
• Took part in water exercise classes at the indoor pool
• Took advantage of the many free children's activities that were going on daily, including scavenger hunts, fishing lessons, and outdoor games like hopscotch and limbo which included little prizes as well
• Spent an afternoon at the public beach at Lake Barkley – yes you can tell your kids you're going to Florida and drive for only three hours to a beach – they will not know the difference
• Drove near the Kentucky Dam and saw it up close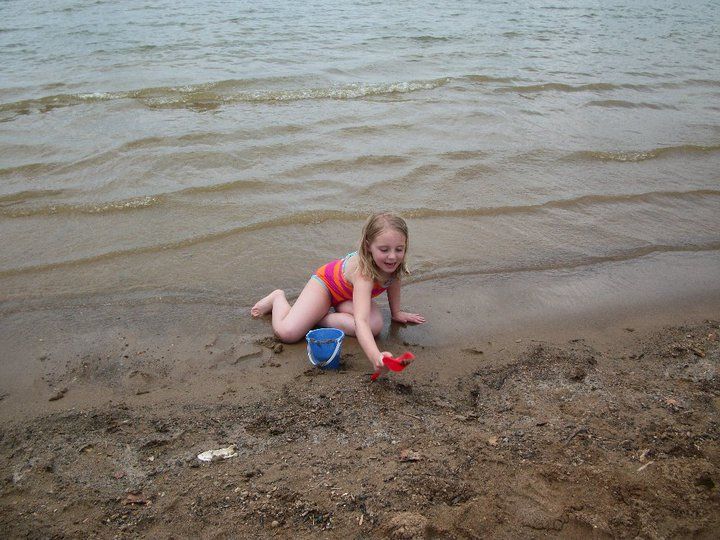 This vacation was simple and perfect for our family's needs at the time. We wanted to be on the water, but didn't want to travel very far that year. We wanted to stay on a lake (I think it was inspired by having re-watched the movie "On Golden Pond" a couple of times that summer) We knew we could use my work discount and knew everything we'd be doing would be within the park's provided amenities. This trip was during a year when we just didn't want to fork out a lot of money and wanted to still have a nice trip that would make some family memories, and it did. I highly recommend a family vacation to Lake Barkley State Resort Park. We had a lovely time so close to home and there is so much to see, experience, and discover right here in our own beautiful state of Kentucky. Our state park system is affordable, accessible, and absolutely noteworthy. And the Land Between the Lakes area truly is a land lover's delight. If you are an outdoorsy family, this will be a sure bet for you and yours.
By guest contributor: Erin
Looking for more family fun travel around Louisville? Click here. 
Prices and activities quoted are from 2010. Check websites and guidebooks for current pricing.