Restaurant Review- The Cottage Café
The unsuspecting little yellow house on Main Street in old Middletown is one I had driven by plenty of times. After asking a local shop owner where to head for a good lunch with my family, she told me all about the 'Cottage Café' and I was surprised that I hadn't noticed it before. Nestled between some wonderful antique shops and galleries, sits an old house with a great story and great food. Although very 'shabby chic' both inside and out, the cafe provides a homey, relaxing environment to have a quick bite for lunch, or a long chat with good friends.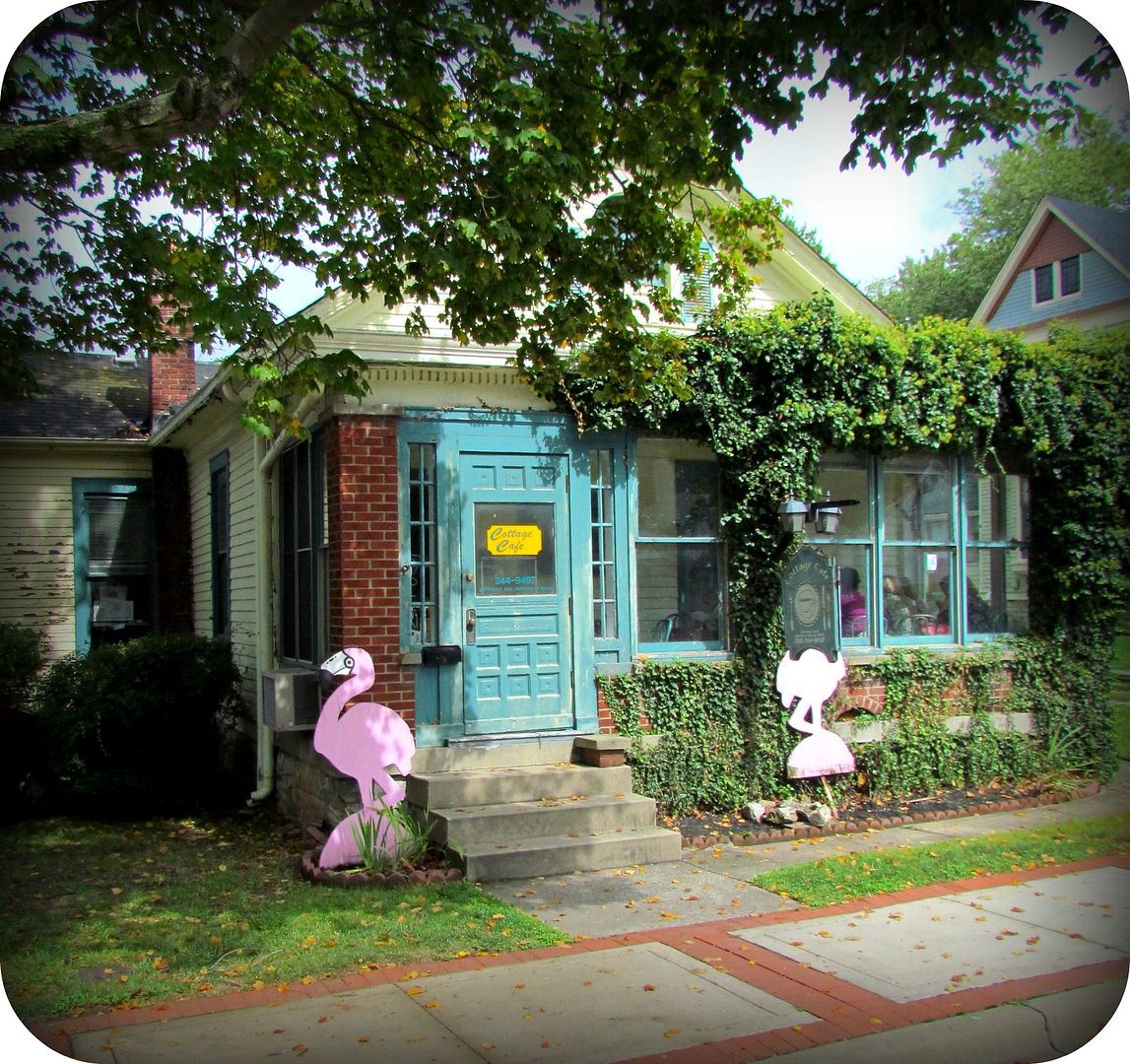 Offering lunch; Monday through Saturday, the Cottage Café provides a wonderful selection of sandwiches, soups and salads for even the pickiest of palates. Each day provides extremely affordable lunch specials and although I visited during the week, I heard wonderful things about 'Hot Brown Saturday', and will have to try that out soon. As a lifelong eater and food connoisseur- I must admit I don't think I've ever asked for a take home box at lunch before! I brought home half of my chicken salad plate and left plenty full and ready for an afternoon nap.
It's impossible to resist the beautiful desserts calling from the display case as you're entering through the back door parking lot. However, with the huge portion sizes, I ended up not having a bit of room for dessert. That's no problem though! The Cottage Café has plenty of take out boxes and they also sell whole cakes and desserts for your special event, made fresh daily. I couldn't help but bring home a piece of the very popular 'Ebony and Ivory' chocolate cake for my chocolate loving husband, who stood at the counter and gobbled down the whole piece. He'll never let me go near Middletown again without stopping in and grabbing a treat for him. He won't have to remind me, I'll be back at the Cottage Café very soon!
By guest writer:
Kara