Review of Big Splash Adventure Day 2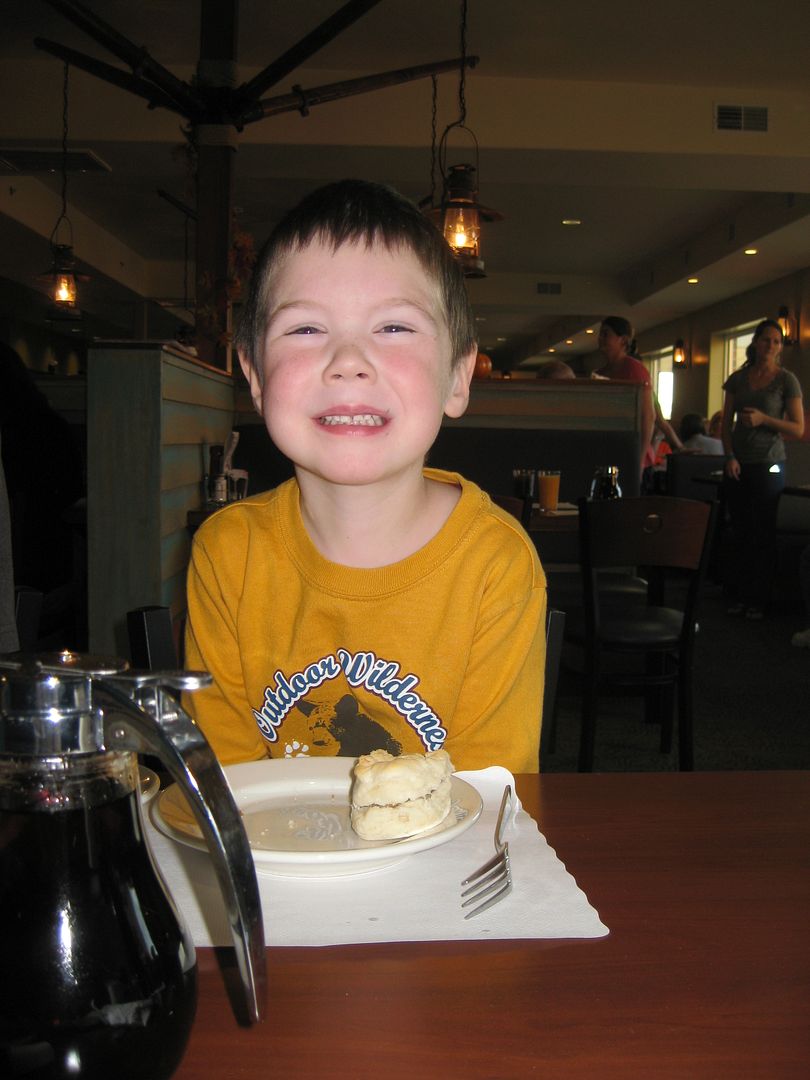 We slept great in our room at
Big Splash Adventure
. Although we heard some noises from rambunctious children above us, this all stopped at around 8pm and we slept well. We awoke and made some in-room coffee and enjoyed some morning cartoons. We took it slow because the breakfast did not begin until 8am. My daughter was up at 6:30am, so we just had to wait.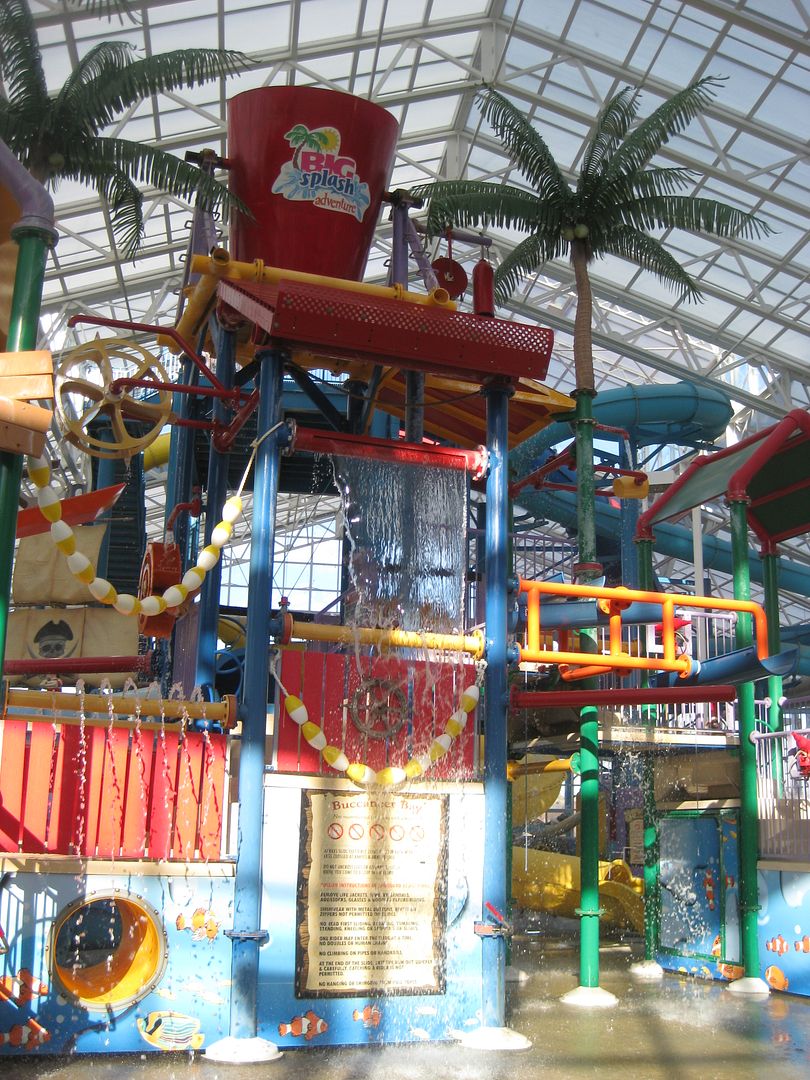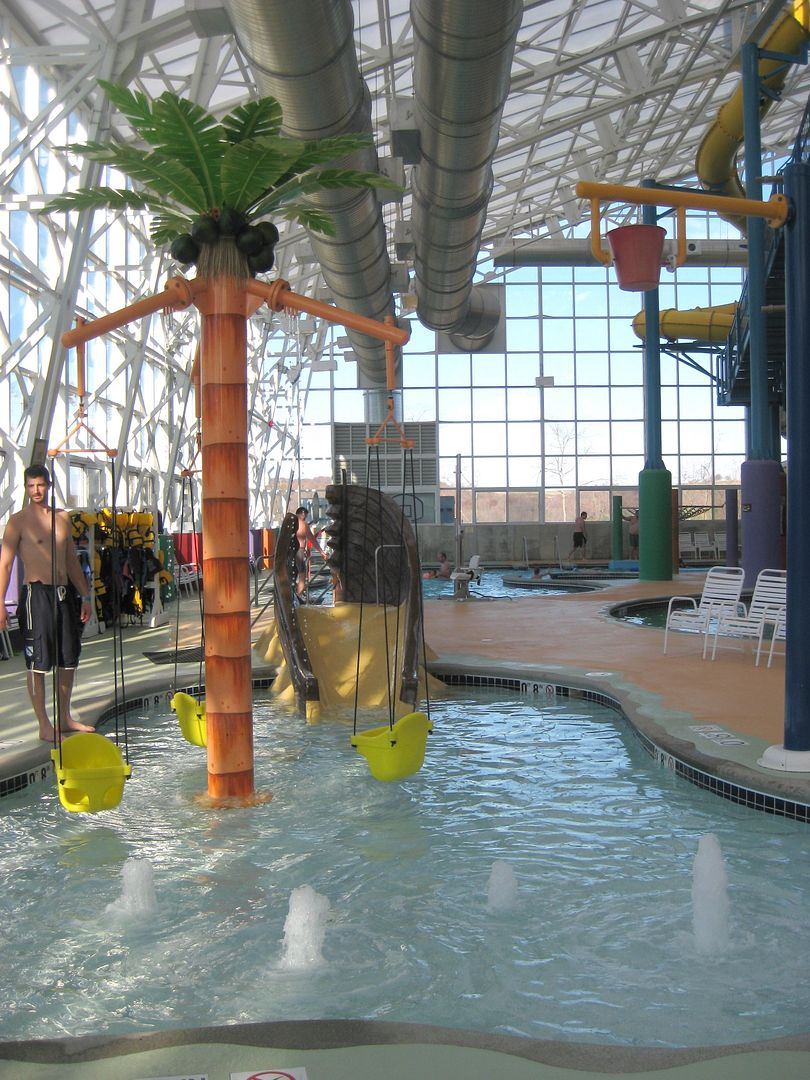 We went downstairs for the complementary breakfast in the
main dining room
that started at 8am. We arrived just before 8 and there was a line to get in. The breakfast area had not opened yet, so people were lining up to get in. It is not an open buffet that you come and go to as you please, so there is shorter time span in which is stays open, just 8-10am. It opened at 8am and they quickly checked us in asking for our room number to verify our stay. We were seated a waitress promptly asked for our drink orders and brought them right back to us.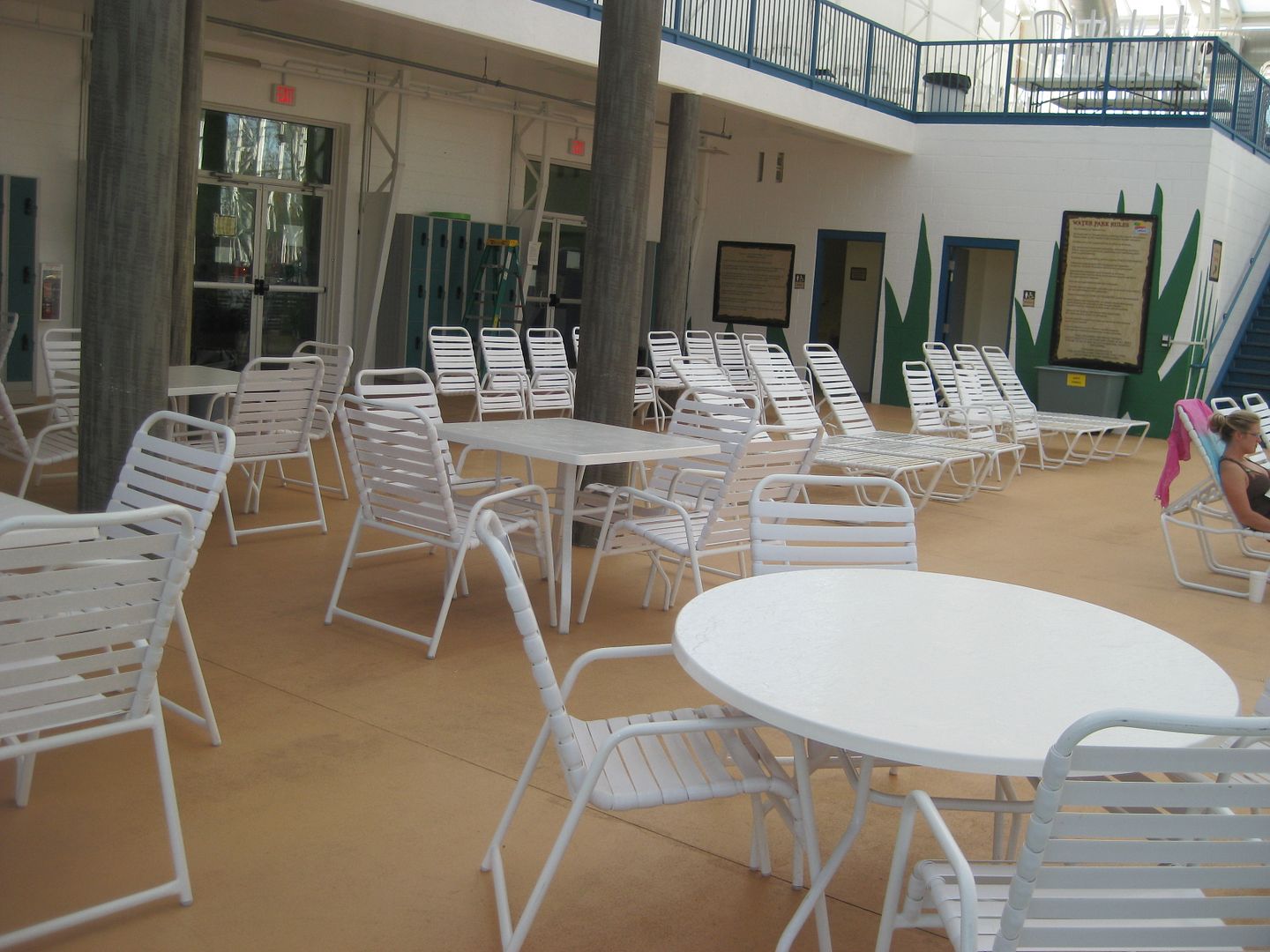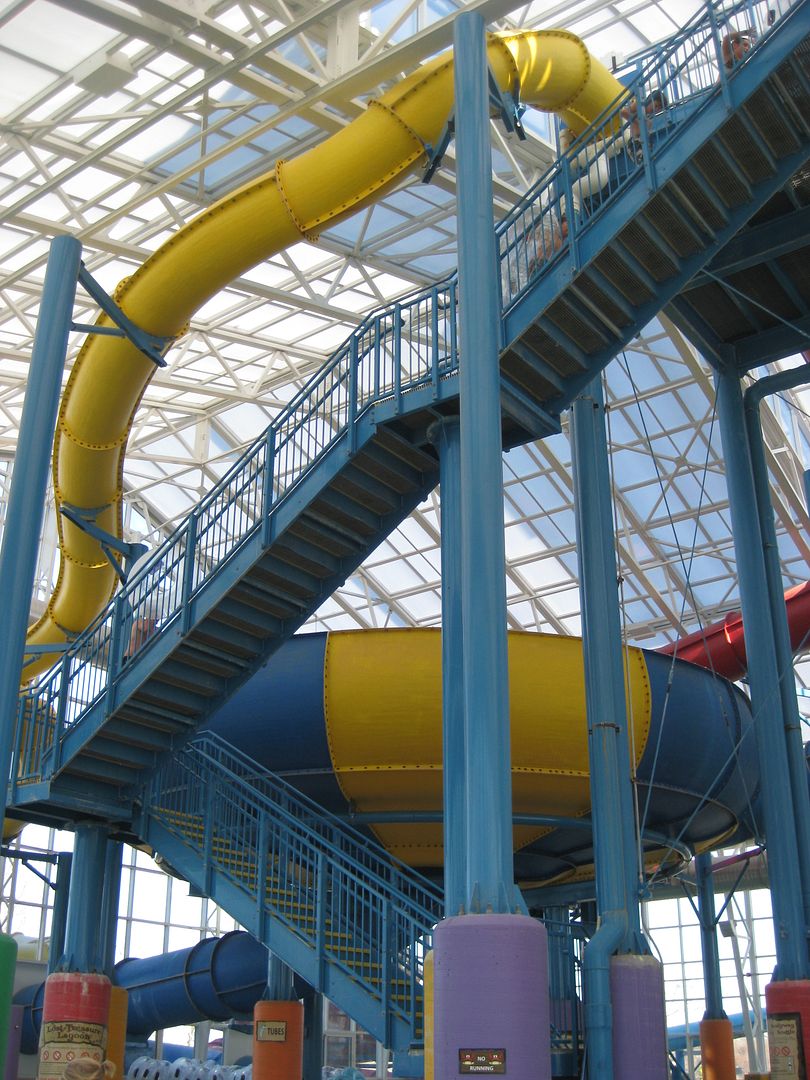 My kids were really hungry, so I quickly got them some dry cereal to get them started snacking. Then, I returned to the buffet to get the rest of the food. There is a central buffet for fruit cups, cereal, condiments and milk. There are two lines for the hot buffet which had more to offer than I expected. I thought it would just be bagels, muffins and maybe one hot dish since it is complementary. But, it offered, sausage, biscuits, gravy, bacon, eggs,pancakes, french toast sticks, oatmeal, hash browns and maybe something else but I think I covered most!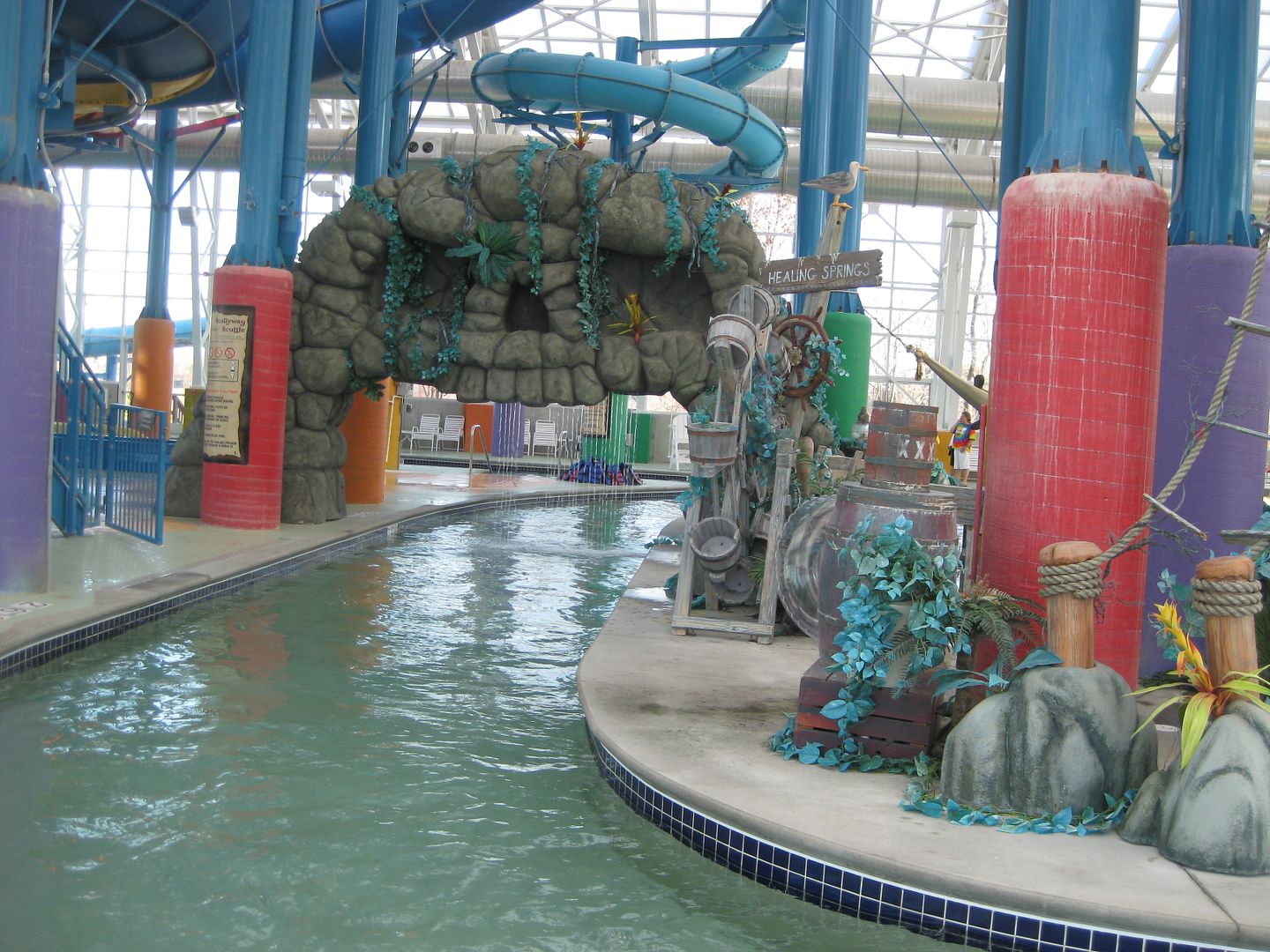 We all enjoyed our meal and even went back for a little more. The waitress refreshed our beverages and cleaned up plates. We left a cash tip, so I would encourage bringing some with you when you go to dine. When we left, we did notice that people were waiting to be seated so during peak times, be prepared for that. After breakfast, we returned to the room to get ready to go back to the water park. The water park opens at 9:30 so we had about 45 minutes to wait.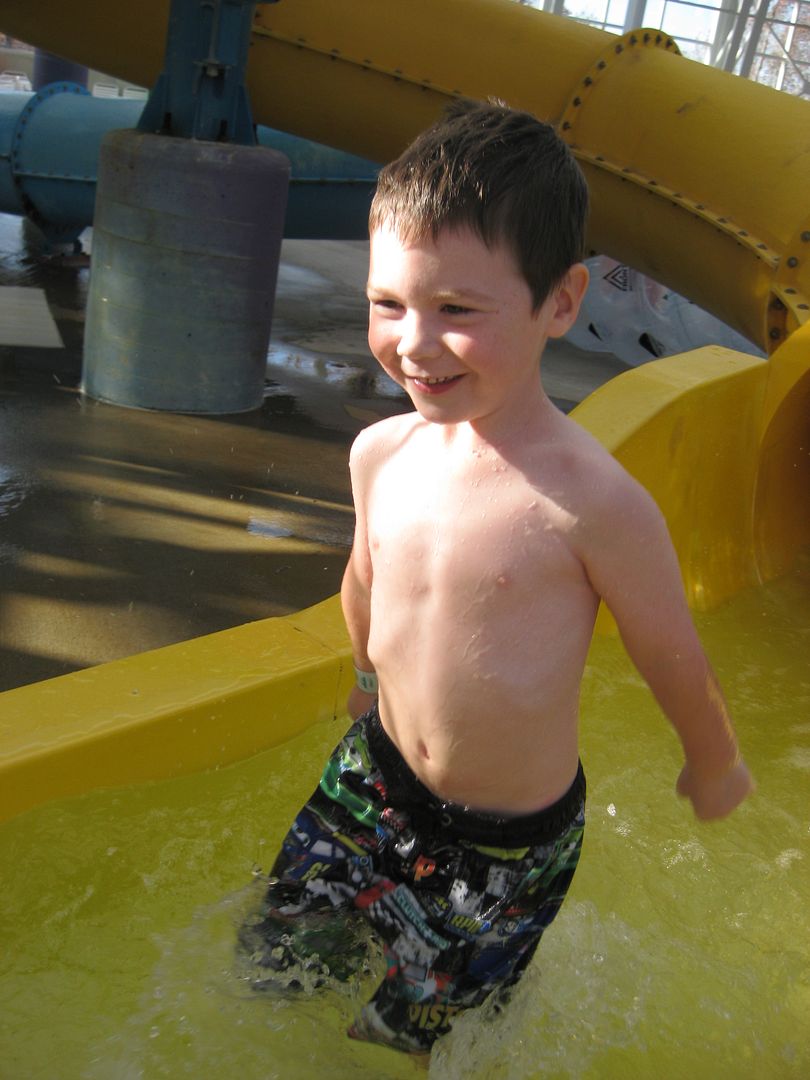 The water park was nice for a Sunday morning. Right at 9:30am, it was not that crowded yet and it was a really nice sunny morning which made it bright and cheery in the water park. My kids enjoyed all of the areas just the same and my son ventured to the big slides quickly! We finished our swimming just before 10:45am in time to check out at 11. They will not allow late check-outs when they are busy like this weekend. You can stay at the water park all day even after you checked out but we had to get back home. We changed, checked out with ease and spent our last few tokens at the arcade and redeemed the tickets for a little prize to enjoy on the way home to Louisville.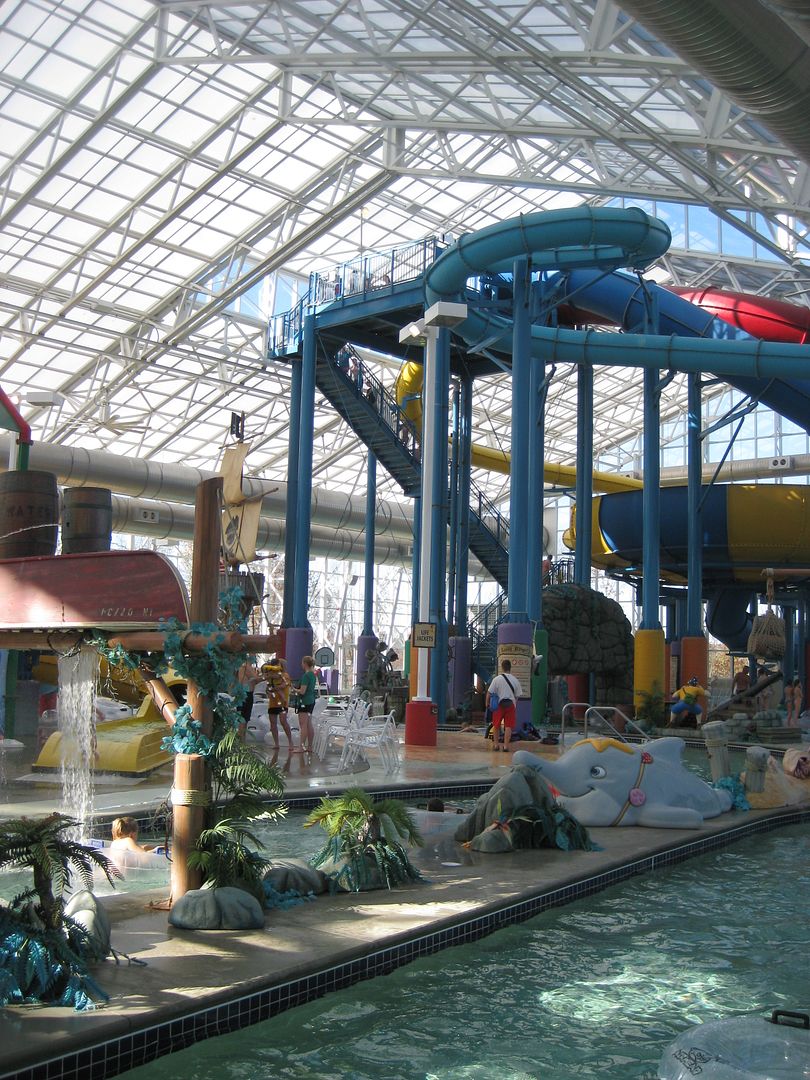 Overall, I would definitely recommend Big Splash Adventure for Louisville families with kids of all ages. We thought it was clean, well maintained, safe and the food was good (breakfast was better than the pizza and we did not dine at the restaurant to know about the other food options). The rates are affordable compared to other indoor water park hotels and it is only 1.5 hrs away. I checked a random Saturday night in January and the rooms range from $239 for the smaller rooms to $400 for the large rooms and the prices drop around $50 come April. If you plan an overnight trip, eat 1 paid meal at the hotel for dinner, enjoy the water park, free breakfast and water park again, you will not spend too much over the nightly rate. Or, if you want to save on the food, there are places very close that may be less money for dinner like Subway and Dairy Queen.
Click for a slideshow:
Create amazing slideshows with your photos & video–free!