Review of YMCA of Southern Indiana – Floyd County- New Albany Branch
After the bridges opened back up, we took a trip over to New Albany to check out the YMCA of Southern Indiana – Floyd County. They were having a week when you could visit for free in celebration of the bridges re-opening.
This facility is easy to access from "downtown" New Albany and is right next to the river. It is a very nice, new building with lots of windows for natural light. We packed our lunch and spent time there doing a variety of activities (I will highlight 2) and toured the facility.
First, we took some time to walk around and see what the place had to offer. There are multiple levels. On the first floor, they have a very nice lobby and reception area. Near the entrance is the kids area where you can drop off the children during certain hours while you exercise. They also have a rock wall and a cool fitness area that utilizes computers to interactive fitness. There is also a large gym, locker rooms and the pool area. On the levels above, there are group fitness classes, the wellness center for cardio and weights, a walking track, offices and more. There are elevators and stairs to access each level.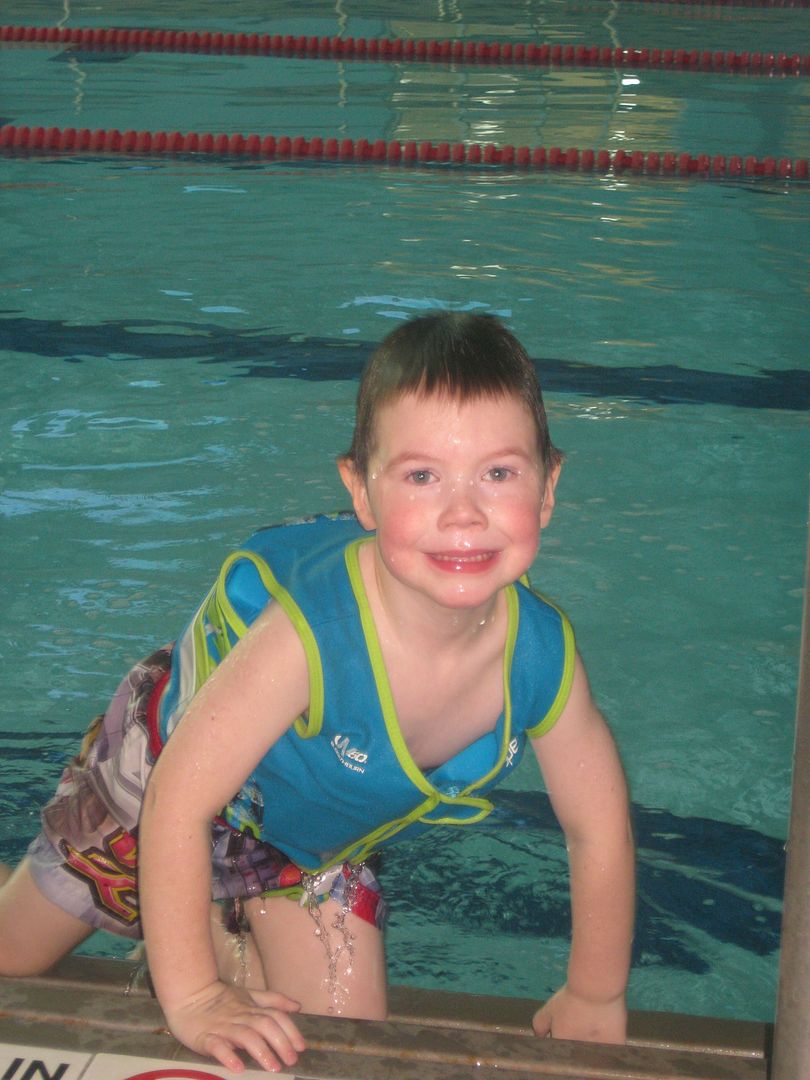 First, we went to the locker room and got changed. They had a family changing area with large private spaces for families to get dressed. They also have ample locker space that you can use if you bring a lock. The bathrooms were also large for families and they had showers as well. These locker rooms were conveniently located off of the pool area. We swam in the open swim area of the lap pool. At all of the YMCA locations, you can check their schedules for when they have lap swimming, lessons, family swim and open swim. The water temperature was great, the lifeguards were friendly and we had a wonderful time jumping and splashing. There was also places to sit right next to the pool so I could watch the kids when I was not swimming.
After having lunch at a table in the lobby, we chose to play basketball. We got changed and headed for the gym. The room was split with a drape, which was good since there were some more serious players on one side and I wouldn't want to distract them with my goofy basketball fun I was having with my kids. We played basketball for about 45 minutes.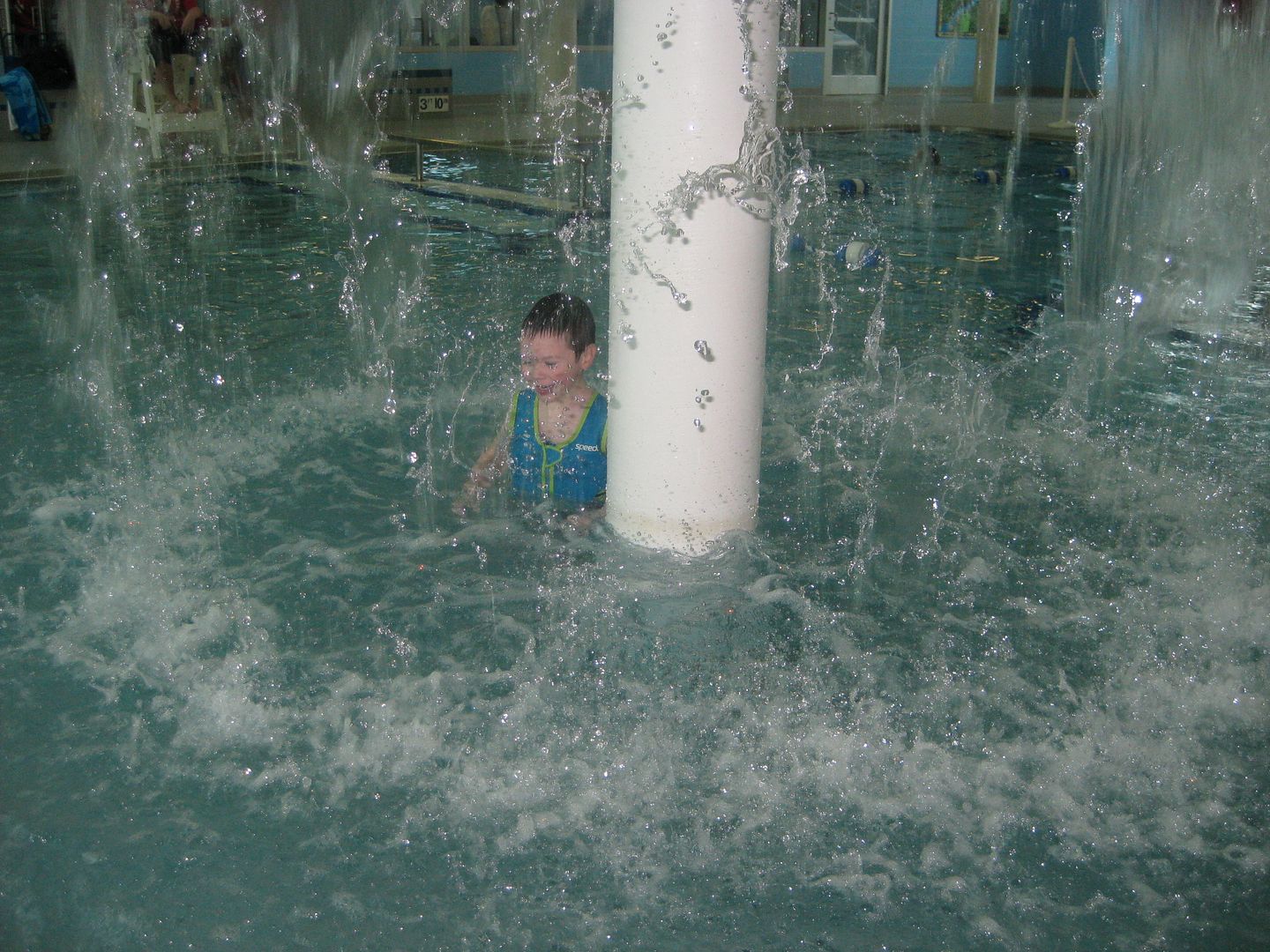 I thought we would leave but then I realized that it was almost time for the family swimming area with all of the fun kid activities to open so I channeled my mommy strength and got them changed back into their swimsuits. We all went back for about 30 minutes or swimming. The slide was not opening for another hour, so we missed that, but there was a beach entry area that my kids really liked, many handles to pull and buttons to step on to make the water spray. It is a fantastic family feature for this YMCA facility.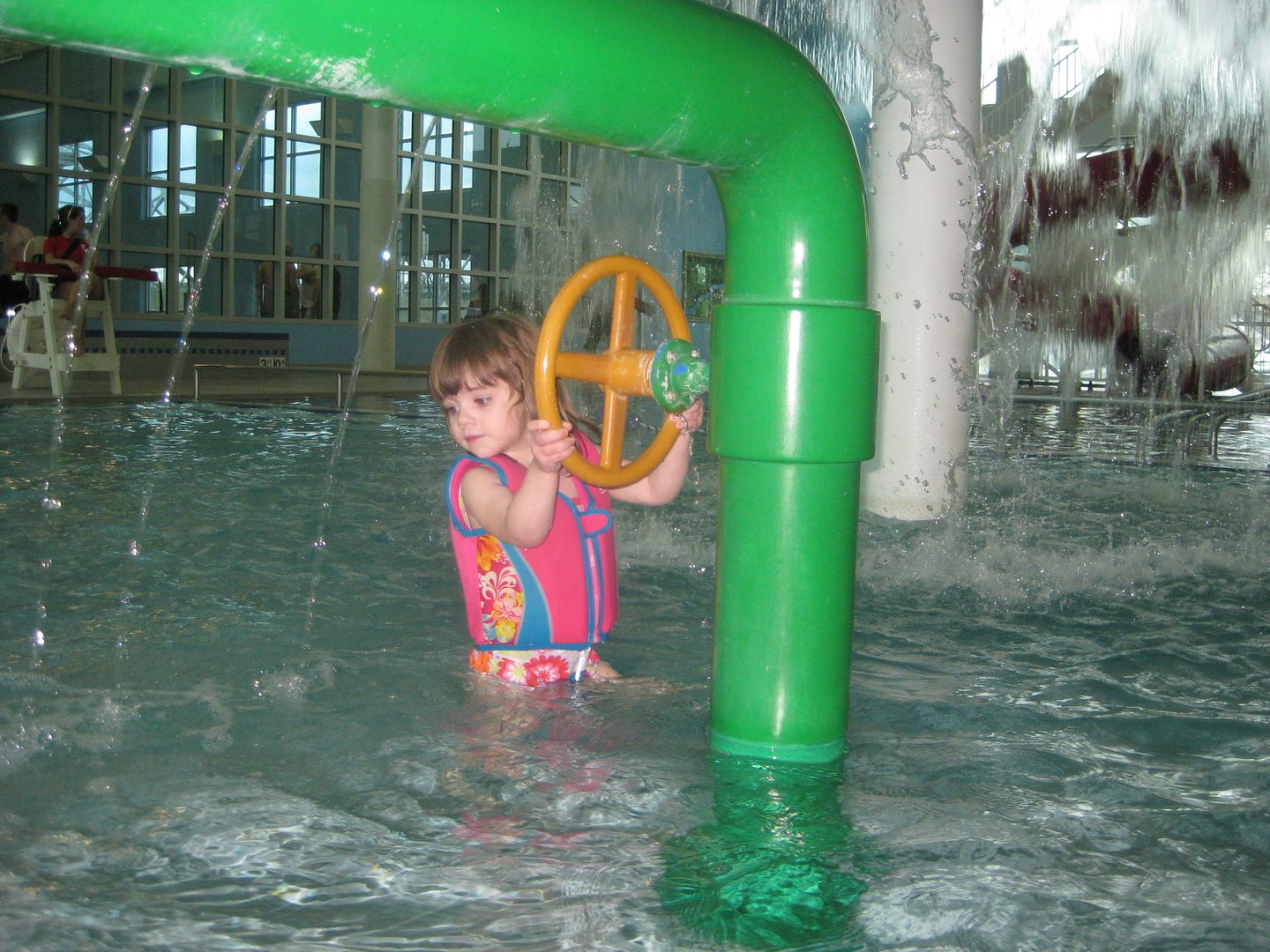 The YMCA offers so much for families. It is a friendly and safe place to go, you can do something different. They schedule classes for every age and I love the idea of having a place that I can drop off the kids if I want to hit the cardio room or a class.
Stephanie