Review of K.A.S. Gallery – Kid's Painting Class
I recently took my daughter and a friend to check out the painting classes geared for children at K.A.S.Gallery in the Clifton Neighborhood. I highly recommend them! The girls had a blast creating a snowman
painting.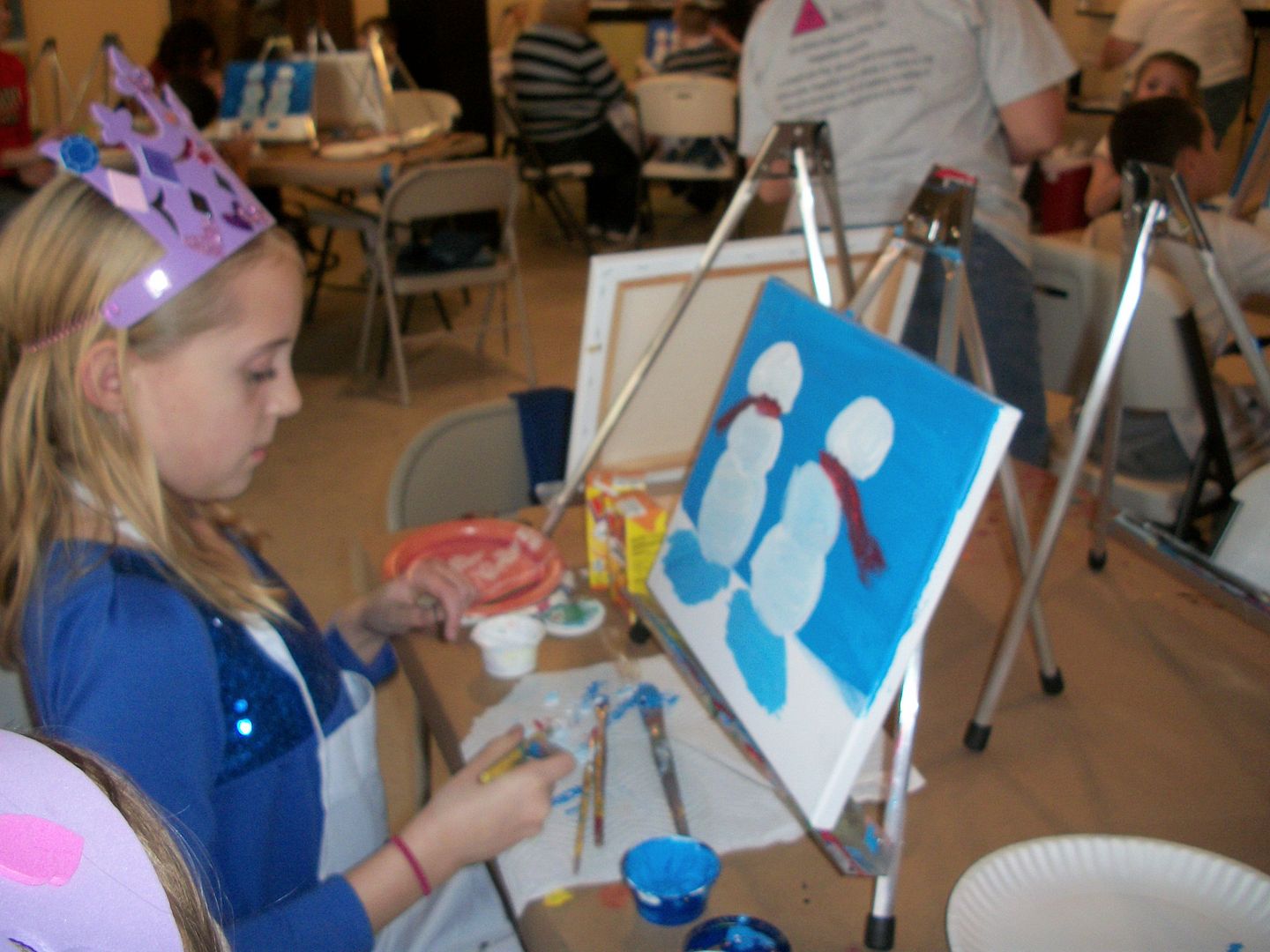 The class was to start at 2:00, but it started a little bit late (at about 2:15) because they have two
locations now and some parents/kids were at the Mellwood Arts Center. The teacher did say that the
owner had gone to Mellwood to put a sign up. It's a little bit confusing because K.A.S. has a space at
Mellwood Arts Center, as well as one on Frankfort Ave. I've also read recently that they are opening up a
second location on Frankfort Ave. But the teacher at the kid's class told me that the owner has decided
to start teaching all art classes, both adults and kids, at the Frankfort Ave location.
The class goes for about 1-1 ½ hours; it ended at 3:30.
Once we got started, I could tell that this was going to be a sure bet for the girls with me. The painting
class is a step-by-step process, in which you watch the teacher paint a portion, and then you paint that
portion. The teacher, Miss Kim, gave everyone the color that they needed as they needed it, which I
thought was smart so that the kids wouldn't get carried away and work ahead of her. Miss Kim was very
good with the kids, telling them each step to do as she did it. Simple things like when to mix the blue
paint with the white paint and where to start the blue line on the canvas so that the sky and ground
meet at the horizon were so helpful to a varying age group. She made a point to say that nothing is
perfect in painting, like when you paint your line, it doesn't matter if it's not straight because the
earth is not straight. She was very interactive with the kids and joked around with them some. I really
appreciated her approach to teaching and working with kids.
Miss Kim engaged the kids by asking them how long they have before school lets out for winter break
and saying things like "You guys are pros!" She also told them not to panic if they got paint all over
themselves, because that's what makes good artists. She instructed them to put their brushes down
so she would know when they were ready for the next step. I thought she did a very nice job and the
whole afternoon flowed very well from start to finish. She also made a point to tell them when it was
a good time for a bathroom break or to grab another snack. She was very attentive to the needs of
the kids throughout the class. I just really appreciated her talking with the kids, answering questions,
helping them when they thought something wasn't working right, and being flexible and very organized
throughout the whole afternoon.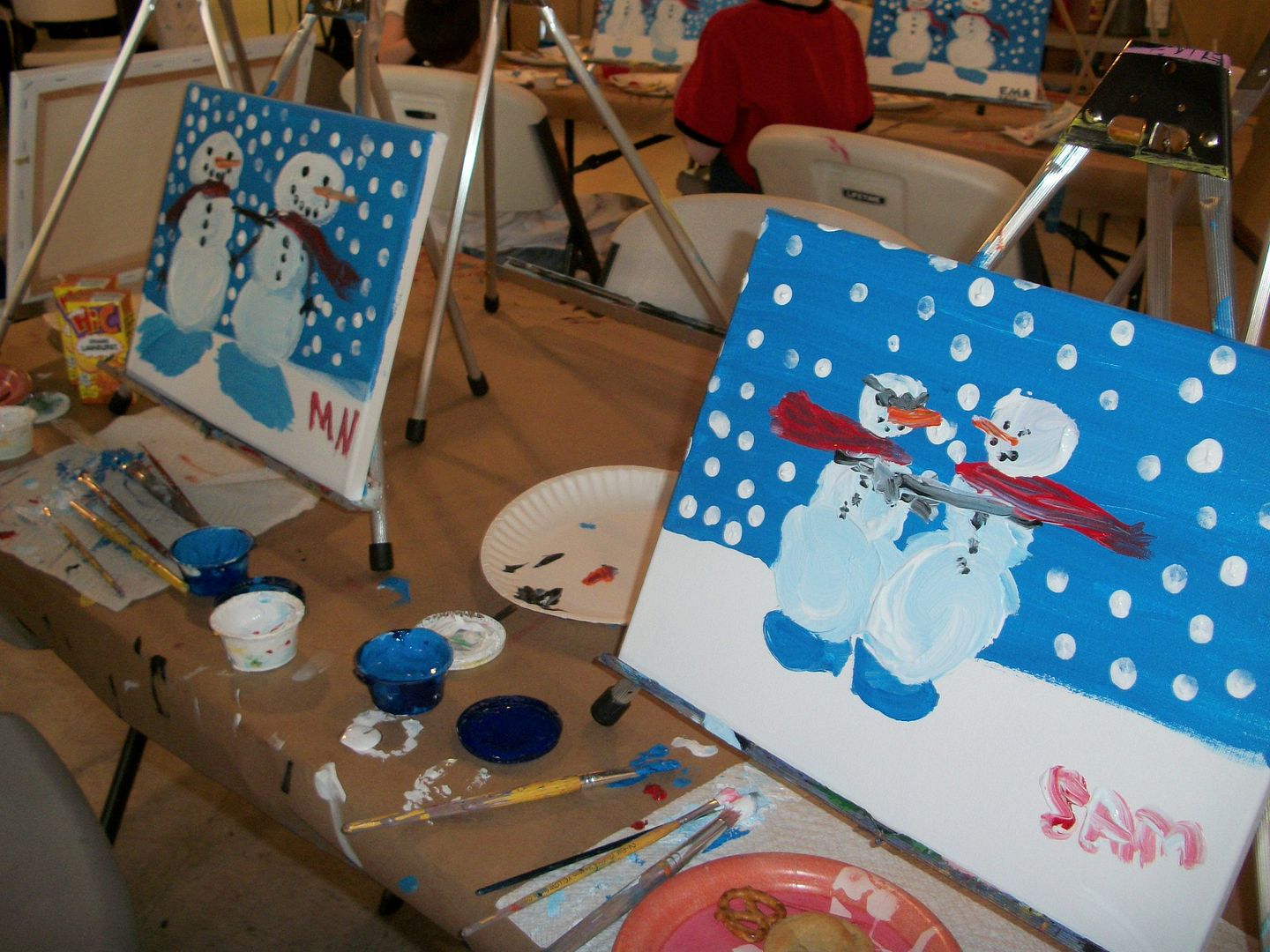 My daughter even picked up on how nice she was, saying that she was funny and she was a good
teacher. She complimented her on that as well when the class was over. Miss Kim did take pictures of
each child with their painting, which were posted on the K.A.S. Gallery Facebook page.
K.A.S. Gallery is located at 1806 Frankfort Ave very near Mellwood Ave. It is right next to Sweet
Surrender and across the street from the opposite corner is the Silver Dollar.
Kid's classes are $12 and that includes a canvas and the time spent painting. I think that is a good price
for what we experienced. The kid's painting classes are recommended for ages 5-12. They also serve
snacks, which on this day were sugar cookies, pretzels, grapes, juice boxes, and water. They had some
two liters sitting out too. The kids got to get a snack right before they began painting and any time when
they were waiting for paint to dry, they were free to get up and grab another snack.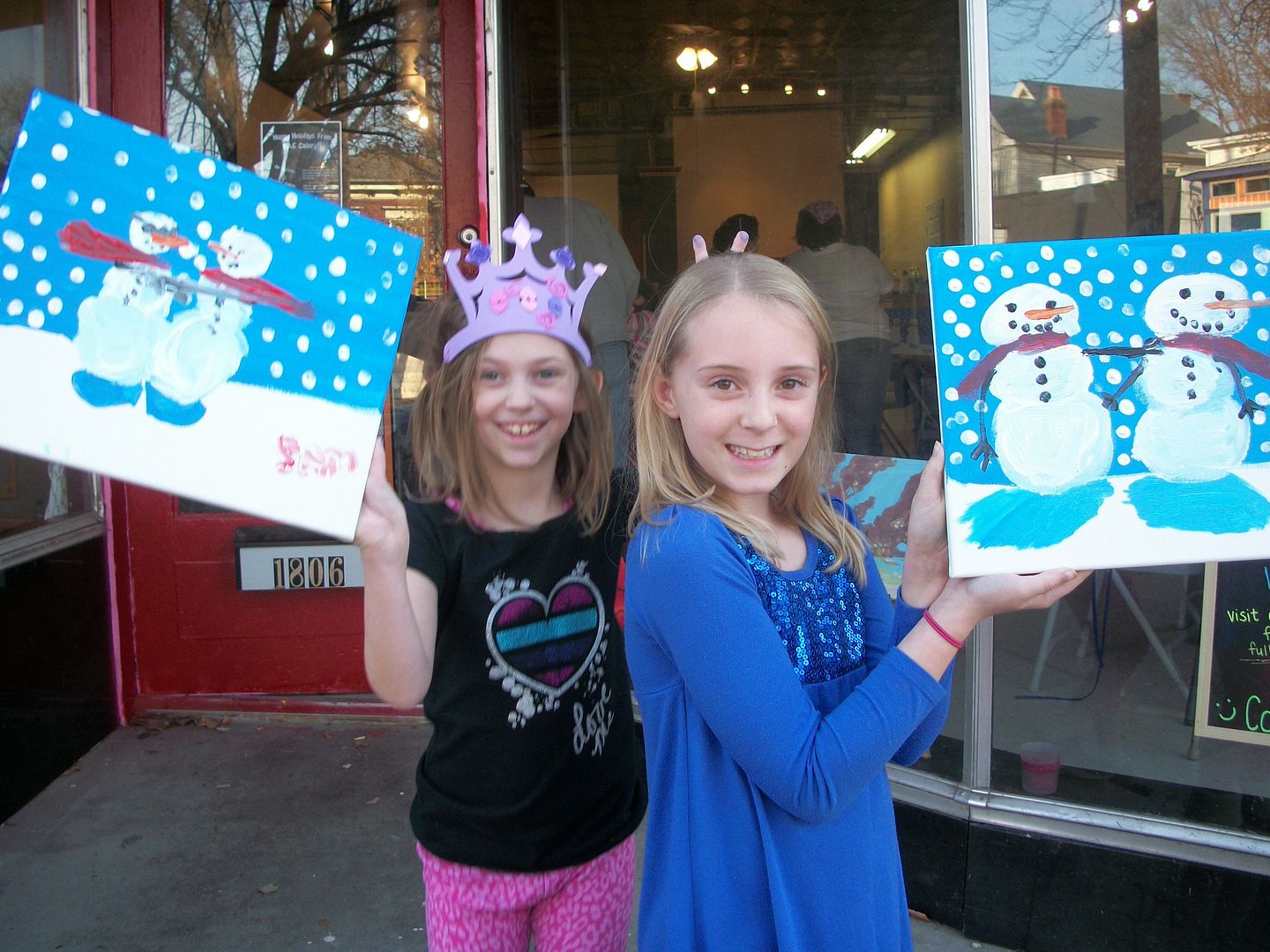 They are offering kid's and family painting classes coming up (12/29) Click here for
pricing and registration. K.A.S. Gallery's preschool art class meets every Thursday at 3pm for ages 2 to 4.
You can also call 653-9305 for more information.
We'll definitely go back some time soon. My daughter and her friend had a blast and created a fun,
festive painting that is lovingly adorning our wall! I love getting to that part of town because I rarely do.
It's such a neat area to walk and explore.
By guest contributor: Erin