Review of Zaytun Mediterranean Grill
I would liken Zaytun to a burger joint with Mediterranean food. As you walk in you are able to select your own table, we chose one in a quiet corner as we were toting an 18 month old and a 3 yr old. We were quickly brought a high chair but they do not have booster seats, so my son made due sitting on his knees. Our waitress brought over the menu, which I wouldn't doubt doubles as the take-out menu as well. The selection of food is not varied, hummus, baba ghanouj, fries and gyros (remember, Mediterranean burger joint). Menu prices range from $6-10 but you do get dinged $.80 per special topping (basic toppings are free).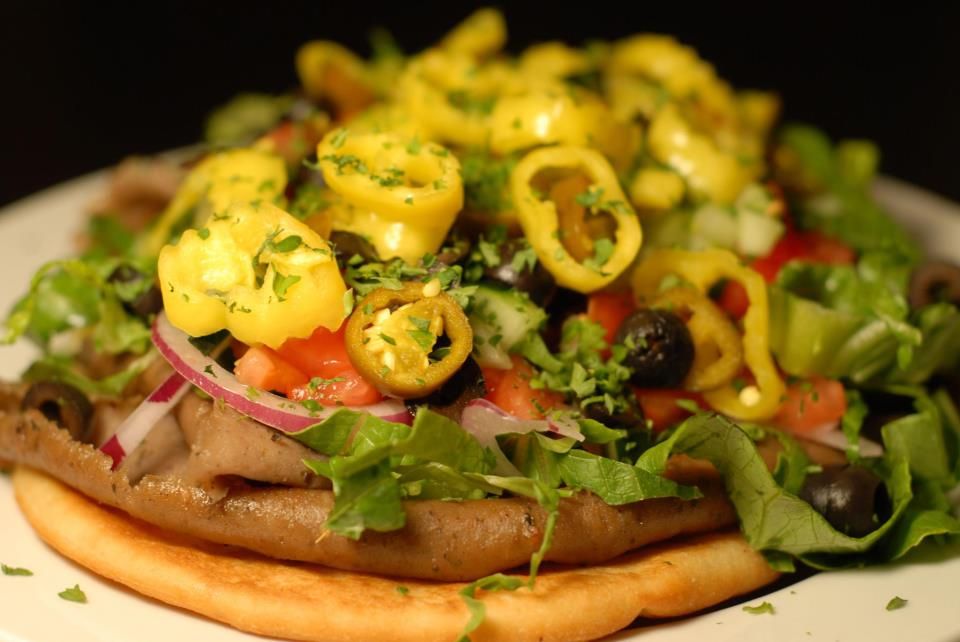 I didn't have high hopes but I truly was impressed with how GOOD the food was. The baba ghanouj was great and my gyro was excellent. Portion size is on the larger side but not too big. The pita bread was clearly homemade and quite fresh.
My kids enjoyed eating something different, my husband and I enjoyed being out, and the noise level of the place didn't make my son or daughter stick out as they squealed for one reason or another. There are a few things to know before you take a trip out: 1) the bathrooms are tiny and there isn't space to change a diaper if necessary. 2) There are two parking spots next to the restaurant so depend on parking on the street, we were able to find a spot a block for the restaurant. 3) Though we did not indulge, beer and wine are available with your meal.
By guest contributor: Tanya
Photo from the Zaytun Facebook page.