Review of Cake Flour bakery in East Louisville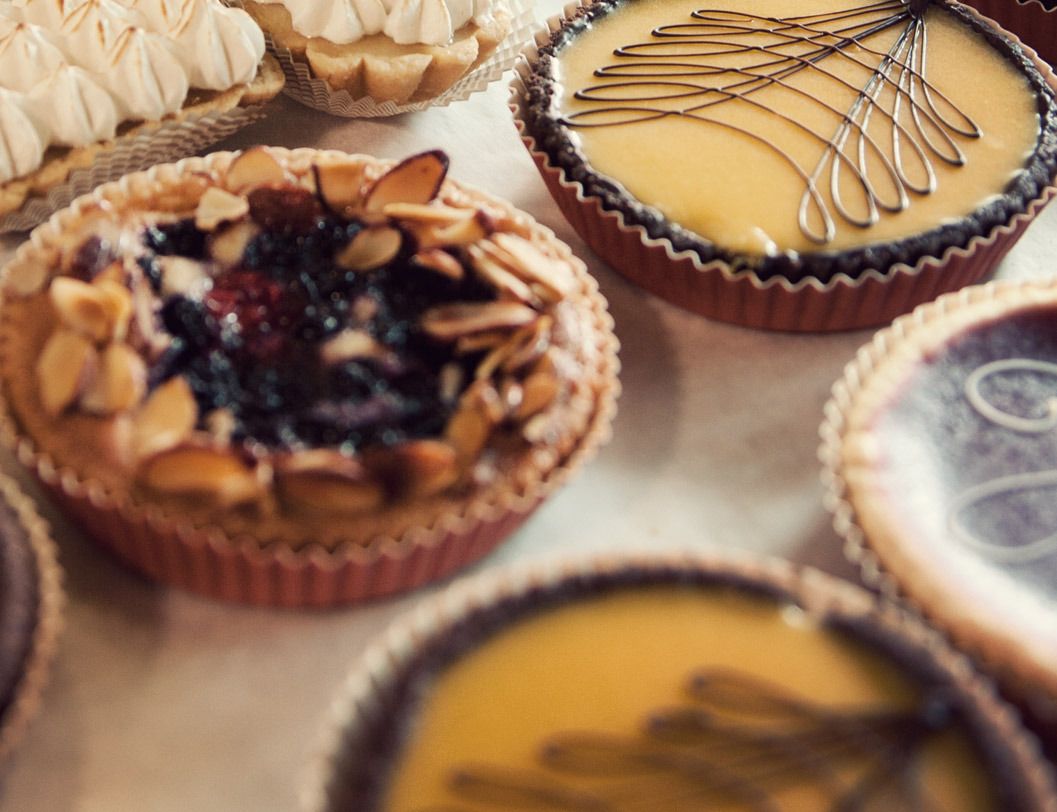 If you know me, you know I've never been a 100% fan of sweets. Then Cake Flour came into my life. Let me tell you, it is amazing! This quaint little bakery, located at 2420 Lime Kiln Lane, is a great spot for a coffee meeting with friends or a lunch date with someone special. It opens early (7am Monday-Friday, 8am on Saturday) and stays open till 6pm during the week, so you can stop and pick up dessert or a surprise sweet treat for the ones you love. I have been known to show up with a flourless chocolate torte for my fiancé on occasion. If you do this buy one for yourself too, because they will not want to share.
If you want a cake, it is best to call ahead to order one. I will caution you, they are not everyday kid birthday cakes that you find at Kroger or Wal-Mart. They are a little bit on the pricy side as well. I would recommend them for a special teen birthday party or adult special occasion.
Something you might not realize that Cake Flour does is catering. They are perfect for small parties, office meetings, or afternoon tea at your house. It is a simple but really great menu. I have had almost everything they offer and I've never been disappointed. They show up on time and are very friendly.
If you have food allergies, this is also a great place to get your desserts. They have a whole "made without" menu that has offerings such as nut free, gluten free and vegan, to name a few.
Over the last few months, a few friends of mine have been meeting at Cake Flour once a week to get coffee and breakfast (another thing they offer). Two of my friends bring their little ones and the staff has always been very friendly and accommodating. The owner has a few little ones of her own and has no problem with children in her bakery. If you get a chance, try the bacon, egg, and cheese sandwich! You have to get there early or they might be out. In that case, I would go with a schmuffin. What is a schmuffin you ask? It's a nutmeg-laced, spice cake rolled in cinnamon and sugar and baked to perfection. I know your month is watering!
Cake Flour is a great locally owned bakery that has a friendly staff, great breakfast and lunch menu options, and some of the best desserts I have ever had.
Go and Enjoy!
By Guest Contributor: Christine