Family Weekend Getaway to Columbus, Ohio
Columbus Ohio is a great place for a weekend getaway, especially a long weekend. There are several family things to do in the area.
The Columbus Zoo is about half an hour from Columbus, in Powell, Ohio. A Louisville Zoo membership gets 50% off admission and parking. We bought our kids an All Day Wrist Band for $10 which gave unlimited rides (camels rides, and animal feedings extra). There are a lot of rides which made it worth it for the wrist bands.
Before going to the zoo, I got a brochure map from the hotel and marked animal encounter times, show times, and Keeper Talk times on it, circled good food spots to eat lunch (vs snack spots) and planned which direction to go once we got in the gate (we walked from Asia, North America, and Africa first, broke for lunch, then did Shores and Aquarium, Pirate Island, Australia & Islands, and lastly, Jungle Jacks Landing with the majority of the rides). There is a nice mix of animals, inside and out.
There are water fountains, so bring in water bottles to refill for free. You can also buy a souvenir soda cup for $10 and get free refills all day. The food is your typical, overpriced zoo food, but you can bring food and coolers into the zoo if you'd rather save some money. There is no splash pad at the Columbus Zoo – the only thing that will get you wet is the log flume ride. No need to bring swim suits.
Next door to the zoo is a water park called Zoombezi Bay which is a separate park with separate fee, but can be entered from the zoo. Although it is a smaller waterpark, I feel like the zoo and water park each take a full day. We did not do the water park which appeared to be very crowded. We warned our kids ahead of time that we would not be going so they would be ready when they saw it.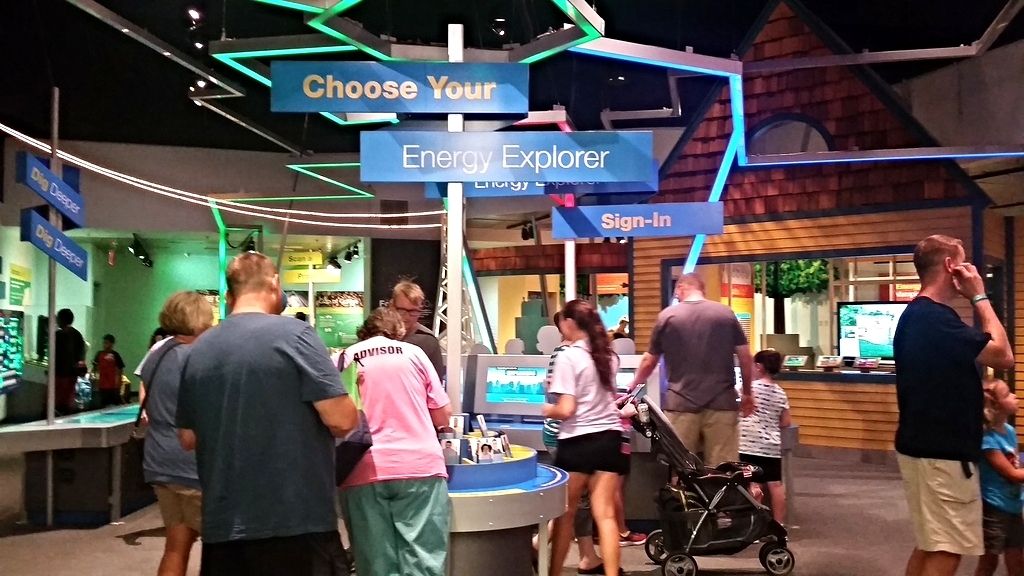 Our other big day was at COSI – Center of Science and Industry. This is a great children's science museum that is very close to German Village. Check the website for extras – temporary exhibits, 3D films, planetarium, or Do-It-All tickets are all extra from the basic admission fee, but may be worth it. Parking is $5 – bring your parking ticket in where you purchase COSI tickets for the $5 price. I feel like my kids could have enjoyed the whole day without extras, but I also felt the current temporary exhibits were too old for my kids. We did opt to take 1 kid to the planetarium show, and 1 kid to a 3D movie which they loved.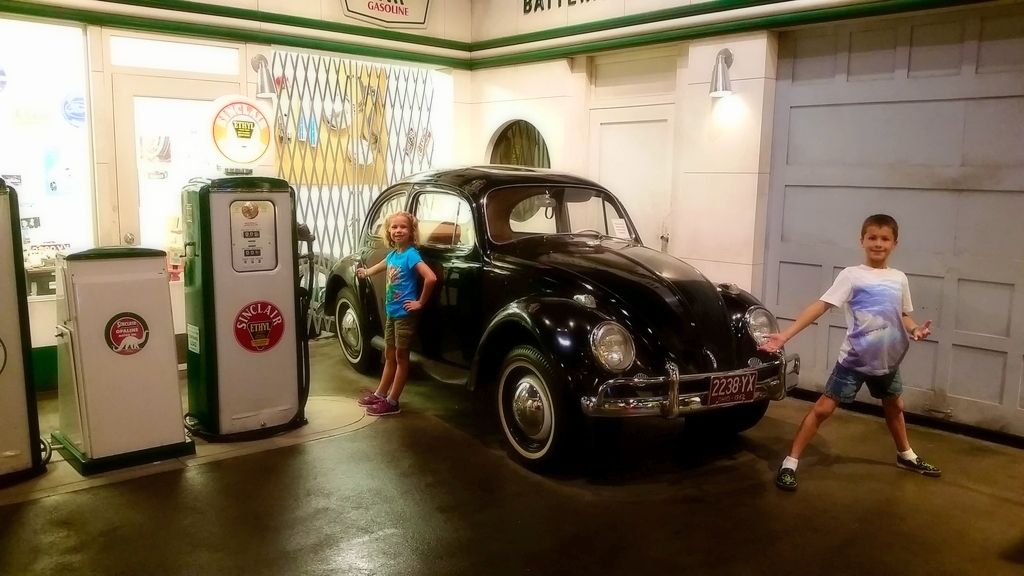 Some parts of exhibit open before 10am, so get there no later than 10 to beat the crowds. Wear sneakers for the unicycle tightrope and get there early (it opens at 10:30). Go to the Ocean area submarine first – it gets a long line. There is only one (overpriced) cafeteria with a good selection of fresh food. Bring lunch to save a lot of money. We ate outdoors in the courtyard next to the cafeteria so my kids could be loud and run around a little.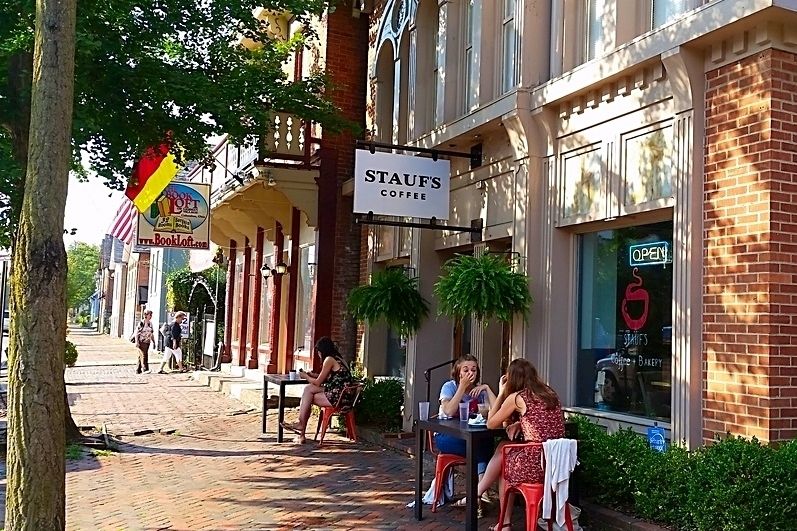 We stayed at the Comfort Inn in German Village because of the quaint neighborhood to walk around. It is also pet friendly, has a heated, seasonal pool, a free hot breakfast, as well as a microwave and refrigerator in the room. German Village has lots of neat architecture, places to eat, and shops (Helen Winnemore's Contemporary Crafts and the Book Loft were my favorites!).
We ate at Schmidt's Sausage Haus and Restaurant (which can get VERY crowded but is delicious, authentic, German food – get there early!), Harvest Pizzeria, Max and Ermas (the original location!), Olde Mohawk Restaurant, had dessert at Pistacia Vera, and coffee at Stauf's Coffee. It was all delicious, and I'd recommend all of them!
We walked to Schiller Park from our hotel a couple times, which has a playground, basketball court, tennis courts, walking paths with flowers, ponds, fountains, and gardens.
It was a great trip, and my kids have already asked to go back! I'd recommend this trip to any family with any age children.
By Guest Contributor: Caryn